MRC Thinks Twitter Conspired To Bury Jussie Smollett Story With John Wayne Interview
Topic: Media Research Center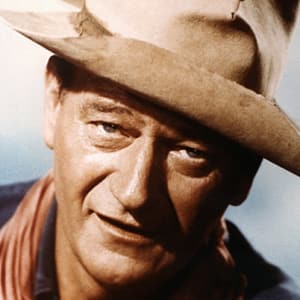 The tech monitors at the Media Research Center are unfortunately prone to such things as pretending that social media platforms that promote hate and white supremacism are merely engaging in "free speech" and portraying fringe activists as mainstream conservatives. Now they're going the conspiracy-theory route.
In a Feb. 19 post, Alexander Hall appears to be blaming Twitter itself for allegedly redirecting attention from the Jussie Smollett story to a resurfaced interview that John Wayne did with Playboy in 1971, under the headline "Twitter Diverts Attention from Smollett to Old John Wayne Interview":
Squirrel, Pilgrim!

Things aren't going so well at the moment in the culture wars? You went all in on a hate crime that turned out to be a hoax? Your dignified Indian elder Marine veteran wasn't much of a veteran and the Covington kids did nothing to him? How about the minstrel show in the Virginia Capital?

Take heart, progressives. You can dig up an American icon and knock him down cost-free and with no risk he'll defend himself!

Jussie Smollett's story may have been fiction, but John Wayne was real and he was conservative. Therefore, he can be vilified. It doesn't matter that the Duke rode off into the sunset in 1979 -- why not pour a bit of your perpetual outrage in the Wayback Machine and head over to Twitter for some gasping about....a 48 year old interview with the star.

Desperate for something to distract from Smollett, lefties found a new target: John Wayne. Specifically a 1971 interview Wayne did with Playboy.
The only evidence Hall offers of Twitter's alleged corporate hand in creating the distraction was a notation that a tweet -- made by a "non-verified user," Hall wants us to know -- about the interview that had already been gaining attention "was elevated two days after it began as a trending Twitter Moment."
Curiously, Hall failed to note anywhere in his post exactly why the Wayne interview was getting so much attention -- he does not quote from it at all. Fortunately for us, an actual news outlet was on the case:
In the 1971 interview, Wayne railed against "perverted films," giving the interviewer, Richard Warren Lewis, two examples when asked: "Easy Rider" and "Midnight Cowboy."

The actor described the characters in the latter film with a homophobic slur, then went on to extol the virtues of sexual intercourse between men and women.

"I believe in white supremacy," he said, and spoke harshly about African Americans, saying, "We can't all of a sudden get down on our knees and turn everything over to the leadership of the blacks."

"I don't believe in giving authority and positions of leadership and judgment to irresponsible people," he said.
But to Hall, this wasn't newsworthy; he was mad that accurately quoting Wayne was designed to "disparage this American icon."
Meanwhile, a few days later, Hall's MRC co-worker Curtis Houck was complaining that the media wasn't reporting enough on "any of the scandals surrounding the three Democrats who sit atop Virginia's government," two of which involved racially charged blackface incidents, despite there being nothing to report on. Depends on whose arguably racist views are being focused on, apparently.
Posted by Terry K. at 9:41 AM EST