MRC Digs Up A Zombie Lie to Defend Trump
Topic: Media Research Center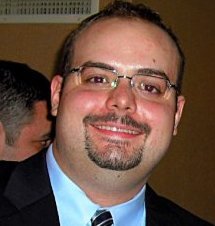 The Media Research Center's Kyle Drennen, in a Jan. 30 post, predictably parroted the Trump administration in the matter of acting attorney general Sally Yates, pronouncing her "insubordinate" and touting how President Trump "lawfully fir[ed]" her "after she refused to do her job and enforce his executive order on immigration." But Drennen also dredges up a zombie lie in the process:
The media double standard on Justice Department staffing changes has been well-documented by the Media Research Center. In 2007, the networks hounded then-Attorney General Alberto Gonzales for firing eight U.S. attorneys and replacing them with appointees selected by the Bush administration, treating the common practice as if it were a scandal. However, in 1993, the press didn't bat at eye at then-President Clinton firing 93 U.S. attorneys to make room for his political appointees.
As we documented way back in 2007 when the MRC first pushed this claim, what Clinton did -- calling for the resignations of U.S. attorneys is traditional at the start of every new administration -- was much different from what Gonzales did, which took place well into President George W. Bush's second term, and were appointed by Bush in the first place, amid speculation the attorneys were too tough on Republicans and not tough enough on Democrats, as well as newly passed legislation that allowed U.S. attorneys to be replaced on an interim basis without Senate or district court approval.
If the MRC is dredging up old Bush talking points to defend Trump, it will be a long next few years.
Posted by Terry K. at 7:53 PM EST