Shocker: WND's Unruh Tells Both Sides of the Story, Sorta
Topic: WorldNetDaily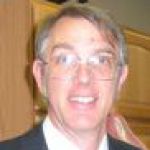 WorldNetDaily reporter Bob Unruh is best known for reporting only one side of the story -- the one that mirrors his (and WND's) right-wing views. In November, for example, we caught Unruh slavishly spinning a right-wing legal group's view of events in the case of a transgender teen who is considered to be emancipated from his mother. Unruh didn't report that the mother (whom the right-wing legal group, the Thomas More Society, is representing) had made no effort to contact the teen, who had been living apart from her for many months, nor did he mention that among the targets of her lawsuit to fight the teen's emancipation (which Unruh had handwaved as "others") is her own child.
Unruh wrote a Jan. 28 update on the case, and it seems itmight finally be getting the message about what balanced reporting is. He acknowledges that the woman, Anmarie Calgaro, is in fact suing her own "minor son," and he even more surprisingly acknowledges the teen's side of the story:
The London Daily Mail reported the minor son's lurid claims that his mother and stepfather engaged in drug activity and abused him.

But the paper also said Calgaro described herself as a loving mother, even though the son, E.J.K., had been living on his own for two years.

The son claimed his mother and stepfather "became mentally and physically abusive."
Well, that's a start. Unruh has yet to report that, as we noted, Minnesota common law allows for the emancipation of minor children without a defined legal process, state law does provide for minors to make their own medical decisions. Nor has he mention criticism that the Thomas More Society may be using this lawsuit as a stealth attack on state abortion law because the statute that allows minors to make their own medical decisions is echoed in the state's parental notification law regarding abortion.
Unruh also insists on identifying the teen as a male, even though he is transitioning to female and the Associated Press -- considered the authoritative source on media grammar and style -- states that media outlets should use the gender identity preferred by the person or as shown by the way the individual lives publicly.
It's clear Unruh still has a ways to go to be considered a real journalist employable by anyone other than WND.
Posted by Terry K. at 5:08 PM EST
Updated: Sunday, February 5, 2017 5:16 PM EST