CNS Writer Again Censors Mel Gibson's Ugly Past
Topic: CNSNews.com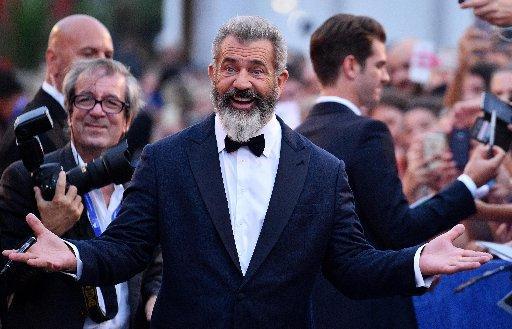 CNSNews.com's resident Mel Gibson fanboy, Mark Judge, has struck again with more fawning praise in a Jan. 24 post:
Variety is reporting that "for the first time in 20 years, Mel Gibson is back in the Oscar fold."

Gibson's film "Hacksaw Ridge" has been nominated for six Academy Awards: Best Picture, Best Director, Best Actor (Andrew Garfield), Film Editing, Sound Mixing, and Sound Editing.

[...]

"Hacksaw Ridge" tells the story of Desmond Doss, a conscientious objector during World War II. Doss saved 75 people during the Battle of Okinawa and was awarded the Medal of Honor.

This is the first time that Gibson has been nominated since he won the Best Director Oscar for "Braveheart" in 1996. The 2017 Academy Awards will be presented February 26 in Los Angeles.
But as with all of Judge's fanboy works, a crucial and relevant part of Gibson's past is missing. It was even right there in the Variety article he's citing. Let's see what Judge censored:
After his nomination, and eventual win, for Best Director in "Braveheart," Gibson became embroiled in several scandals, turning many in Hollywood against him. He was arrested in 2006 for a DUI, during which he unleashed a drunken tirade capped with him shouting "f—ing jews" at the police officer. He was later sentenced to three years probation.

Four years later in 2010, he was recorded during a phone call with ex-girlfriend Oksana Grigorieva where he suggested if she were "raped by a a bunch of n—–s," she would be to blame. Gibson was barred from going near Grigorieva or their daughter by a restraining order, and later plead no contest to a misdemeanor battery charge.

At the time of the anti-Semitic rant, he apologized to the Jewish community, though in recent years he has preferred to deflect attention away from his misdeeds with euphemisms such as saying he went through a "rough patch."
Most people would consider that relevant. But Judge doesn't -- he has chosen to be Gibson's unpaid PR agent, it seems.
Posted by Terry K. at 3:11 PM EST