WND's Election Conspiracy-Mongering, Part 4
Topic: WorldNetDaily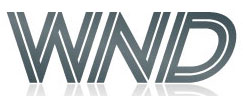 Even as the Trump campaign's attempts to overturn the election they lost met with failure after failure in court, WorldNetDaily'scolumnist have continued to push conspiracy theories supporting those doomed efforts. Let's take a look at what they've claimed since the last time we checked.
The height, breadth, length and depth of the American left's criminal conspiracy to steal the presidency and nullify our Constitution is unparalleled in our history, and ranks with the many stories in the Bible when corruption was so pervasive in the elite strata of government and the clergy that there seemed no hope for its overthrow.

We are truly witnessing corruption of biblical proportions that God alone can deliver us from. We don't yet know how this struggle will end, but we do know that He has empowered President Trump and a massive MAGA army of constitutionalists to wage war in the cause of truth in a manner unseen since the founding of this nation.

President Trump broke the Alinsky Box by turning out a Red Tsunami of freedom-loving voters on Nov. 3, and I believe that if we all press in and fight like tigers to defeat the leftist coup, we WILL save this nation and smash the domestic and foreign enemies behind it.
-- Scott Lively, Nov. 20 WND column
There's one more way to cheat that is really, really easy. That is called "electronic voting." It's so easy to cheat with electronic voting because the whole thing is run by computers that can be controlled by the people who make the software. Thankfully, most of those people are Democratic friends.

The only real problem that can happen with electronic voting is when the other guy is SO popular with the voters and your guy is SO unpopular that you have to stop the computers in the middle of the election night and change the software to help your guy catch up – AFTER everyone thought the other guy won. Whew! That's a tough one.

If you do that, then there is a pretty good chance the voters will think something is wrong with the election.
-- Scott Lively, Nov. 23 WND column
Any serious person who has listened to Sidney Powell or witnessed a media appearance from her during this past week can hardly doubt her sincere belief in the veracity of the corruption claims that have been brought to her attention. By distancing themselves from Powell, the Trump legal team allows her the freedom to pursue these allegations of corruption across party lines.

Sidney Powell is a serious lawyer who has poignantly stated that she never says anything she cannot prove, and who has had, up until this moment, a generally unassailable reputation.

[...]

Before counting Sidney Powell out, think back to the last time the whole political establishment united across party lines to disavow a determined and indomitable political force. It was the year 2016, and that force was Donald J. Trump. We all know how that scenario played out.
-- Teresa Blazewicz, Nov. 24 WND column
I drafted a "Declaration of Restoration" that frames the legal path forward. My prescription then and now is invoke this law to alter, not abolish, our government, by the use of the emergency powers of the president, to impose necessary election reforms through a new presidential election with just two sections: 1) a re-vote for president and all down-ticket races; and 2) a binding referendum question allowing voters to affirm or reject the reform package as a guarantee of election integrity in all future elections.

Hillary Clinton pronounced on Aug. 25 that Joe Biden should not concede the election under any circumstances. In retrospect, I believe she was baiting a trap for conservatives to jump on her with both feet and thus preemptively neuter any argument from our side that Trump should not concede. I never took that bait, and I'm saying, loud and clear right now, that Donald Trump should not vacate the White House unless he does so because he agrees he legitimately lost the election and was not cheated out of it through election fraud.

If he knows the election was fraudulent and he really did win, he has a legal and moral duty to preserve the republic by implementing an election do-over.
-- Scott Lively, Nov. 30 WND column
While votes in numerous states across America are still in doubt, former Vice President Joe Biden has rushed in, taken the highest seat of honor, and exalted himself for all the world to see -- but the master of the banquet (the Electoral College) has not yet arrived.

As rampant voter fraud is being uncovered in every contested swing state – attested to in signed affidavits from multitudes of witnesses – the 2020 U.S. presidential election is anything but settled.

[...]

As for fake President-Elect Joe Biden, what is becoming clearer each day is that amidst all his lies and deceit, he seems to have made at least one honest statement during the 2020 campaign. In a rare appearance on Oct. 24, he stated, "We have put together, I think, the most extensive and inclusive voter-fraud organization in the history of American politics."
-- "George Bailey," Nov. 30 WND column
As a lawyer who once represented the Maricopa County Elections Department, it has been appalling for me to see the mainstream media (MSM) breathlessly blabbing over and over that there is no "evidence" of election fraud.

They even had the nerve to claim that Sidney Powell, a former high-level Justice Department attorney, who served as lead counsel in more than 500 appeals before the U.S. Court of Appeals for the Fifth Circuit, had no evidence of fraud in the presidential election. They pretended she just put her hard-earned reputation on the line to hold a press conference with Rudy Giuliani based on lies. Sadly, the MSM is able to fool a lot of the public, because the public doesn't understand the law.

Powell and the Trump legal team have compiled hundreds, if not thousands, of affidavits from people swearing to election fraud in the presidential election. Affidavits are evidence.

Many court cases are decided based on evidence from affidavits alone. If affidavits aren't considered evidence, then millions of court judgments going back many years in this country must be thrown out.
-- Rachel Alexander, Nov. 30 WND column
Over those years, the same people decided that they liked the way the CCP rolled in controlling the Chinese nation and its people. They liked the way Christians and other religious minorities were controlled. They liked the black market for human organ transplants. They liked the reality of a government that told its population how things were going to be, and that was the end of the discussion. Maybe they decided that America should be more like China and that open debate should be censored here, just as it is there. Maybe they decided that tyranny was the world's future.

Perhaps they saw that electronic voting machines were the perfect way to rid themselves of those pesky elections, where anything could happen (such as a President Donald Trump in 2016).

They might even have decided that just a few states could control an entire national election with undetectable fraud.

And maybe now they have been caught. Was their effort a conspiracy? A well-organized fraud? Or is it simply treason?

It is the just decree of Heaven that a traitor never sees his danger till his ruin is at hand. -- Pietro Metastasio
-- Craige McMillan, Dec. 4 WND column
The bottom line, fellow patriots and true Americans, is that because time is short before November's presidential election is truly lost for good, the president must put his fears aside, fire Blowhard Bill, appoint a non-swamp-infected interim AG and clean out the rats' nest. In so doing, the interim AG must order his department to support the president in his election contest and take steps, if necessary, to lay the groundwork for the declaration of martial law, until the fraud that "elected" Biden and Harris is fully uncovered and a new election held – one without mail-in ballots and crooked computer systems like Dominion to tabulate and "count" the votes.

Short of that, violent revolution may be on the horizon, as it was in the early stages of the formation of our republic.
-- Lary Klayman, Dec. 4 WND column
Thus far, Bill Barr and Christopher Wray have been remarkably mum on the topic of election integrity, and in some cases their comments have even undercut the president's position. As far as we can tell, virtually none of the massive resources these men can bring to bear have been deployed to get to the bottom of what happened in this election cycle.

Surely, though, if the law enforcement machinery of the United States government can turn on a dime to investigate a decades-old and completely unsubstantiated (in fact, refuted) allegation of sexual assault against a model citizen like Brett Kavanaugh, it could also, in theory, bestir itself to examine whether the reported result of our recent presidential election was legitimate or not, and whether fraud was a significant factor or not.

My view, Mr. President, is that getting answers to these questions about election integrity is probably the most grave and pressing task that either Mr. Barr or Mr. Wray will ever tackle in the course of their long careers of public service. We have a right to expect that they will answer the call. If they don't, you should not hesitate to dismiss them and find someone who will.
-- Nicholas Waddy, Dec. 7 WND column
(And we're not even close to being done.)
Posted by Terry K. at 12:29 AM EST
Updated: Sunday, December 13, 2020 6:11 PM EST