WND's Election Conspiracy-Mongering, Part 2
Topic: WorldNetDaily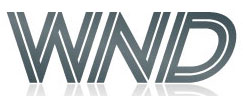 We've documented the election conspiracy-mongering from WorldNetDaily columnist in the days immediately following the presidential election. Because President Trump hasn't stopped forwarding increasingly specious claims of election fraud, WND's columnists haven't either. Let's see what they ranted about, shall we?
Anyone who factually believes Joe Biden won this election is a moron, a fool or both. Common sense dictates no other options. Not even Democrats and/or people in the Biden campaign believe he actually won. The Biden camp enjoined with the Democrats and media are cheering that for the moment it appears the cheating has worked.

The socialist ideologues and anarchists are beside themselves with glee, but what happens if the truth prevails, i.e., there was massive voter fraud and corrupt counting practices on a level that's beyond quantifying based upon the scale of the cheating? How will the cheaters feel if they're exposed and justice finally prevails? What if at long last those responsible for the political fraud that stripped honest Americans of their right to participate in non-rigged elections end up in handcuffs, ankle chains and federal prison jumpsuits, in prison vans going into federal courts?

[...]

This said and being true, the one thing I know that both groups fail to calculate in their formulas is that God is on His throne, and if God wants Donald J. Trump to have four more years as president, there's nothing anyone can do to prevent it.
-- Mychal Massie, Nov. 9 WND column
This brings me to the matter of Democrat-controlled states "legalizing" universal ballot mail-outs, and post-Election Day acceptance of ballots. I am firmly convinced that the main purpose of this change was to increase the number of "unclaimed" ballots available to be "harvested" by the Democratic voter fraud machines in the swing states.

Obviously, this is a "conspiracy theory" in the truest sense of the word, but that doesn't mean it isn't true. I (along with millions of my fellow constitutionalists) am in fact alleging conspiracy.

[...]

Without SCOTUS intervention for Trump, Harris, Biden and Pelosi would continue in the same direction set by Obama and Clinton as fast as possible – and no one in the GOP but Trump has the backbone to stop them.
-- Scott Lively, Nov. 9 WND column
Any hope of Trump retaining the Oval Office rests on irrefutable proof of voting fraud. Keeping in mind we live in an era where first impression news stories have proven inaccurate, some Trump confidants are saying evidence of massive voter fraud is being assembled, arrests of several players in the voting scam will follow and the proof will be damning. Allegedly, this evidence involves fraudulent use of ballots identified as part of a sting operation. The Trump administration supposedly had all legal ballots secretly imprinted with invisible watermarks in unbreakable code. A scan so far of 14 million ballots in five states reflect an 80% failure rate – all Biden votes.

The 16th century English playwright William Shakespeare coined the phrase, "Something is rotten in the state of Denmark," connoting massive political corruption in that kingdom. Who would have thought more than four centuries later the stench of corruption would plague America as well?
-- James Zumwalt, Nov. 9 WND column
The reality is this is such an incredible amount of fraud it would be impossible to list it all in one column. Third World level election fraud? Yes. It's a repeat of the Kenyan presidential elections in 2007 and 2017. In 2007, the anti-corruption candidate Raila Odinga was winning on election night. In the middle of the night, the power went out around the country. A few hours later, incumbent Mwai Kibaki had taken the lead. A U.S. exit poll found that Odinga had really won by 6%. In 2017, Odinga ran again. Due to hacking of the voting machines, incumbent Uhuru Kenyatta was announced the winner. Odinga appealed to the Supreme Court, which ordered a new election due to the hacking. But without enough guarantees to stop the election fraud, Odinga gave up and dropped out of the race.

There is so much fraud here – concentrated in the swing states. Voting machine irregularities that coincidentally tipped the vote to Biden. Dead people voting. Almost as many people over 90 registered to vote this year than that age group did in all of 2008-2019 combined. A Pennsylvania mailman who said he was ordered to collect late ballots, and four postal workers who said they were told to change the date on ballots. Election workers counting ballots without verifying signatures. Videos of election officials filling out ballots. More people voting than registered voters in some areas. Wide discrepancies between Trump and down ticket votes; former Justice Department prosecutor Sidney Powell said about swing states, "We've identified 450,000 ballots that miraculously ONLY have a vote for Joe Biden." Biden underperformed in big cities in blue states compared to Hillary Clinton in 2016, yet he had record turnout in big cities in swing states.
-- Rachel Alexander, Nov. 9 WND column
President Trump should reject the liberal clamor to concede an election that was evidently stolen by hundreds of thousands of fake ballots in seven battleground states. Ballots from voters who never requested them, along with ballots not completely filled out and personally returned with signatures that were both witnessed and verified, have turned this election into an unverifiable farce.

[...]

Trump should not concede to the calculated corruption by those who pulled every trick imaginable to stuff the ballot box and change the outcome of the in-person voting. The hundreds of thousands of mailed-in ballots that supposedly went 80-100% for Biden were no better than fake news.

The Biden-Harris campaign, with consummate arrogance, is trying to begin the so-called transition before this election has even been determined. As Secretary of State Mike Pompeo told reporters today, "There will be a smooth transition to a second Trump administration."
-- Andy Schlafly, Nov. 10 WND column
We all knew the aftermath of the 2020 general election was going to be chaotic. Democrats designed it that way. New ways to vote, Election Day extended out for months in some places, counting of late ballots and patchworks of different enforcement of voting rules has turned the straightforward process of casting a ballot into a chaotic storm of confusion ripe for fraud. So much so that businesses boarded up their storefronts in preparation for post-election rioting that never materialized. At least not yet.

[...]

As the 2020 election results are litigated, look for Democrats to create chaos in the legal process. Lincoln Project this week tweeted the names, addresses and pictures of individual attorneys on President Trump's legal team for liberals to harass or terrorize. Another Twitter user claims to have a client list of the law firms representing the Trump campaign and openly discussed ideas for mass harassment to force them to pressure the firms to quit work on the case. Democrats also may demand one or more Supreme Court justices recuse themselves from election cases, claiming a conflict of interest, bias or some other reason to manipulate the court into a perceived Democratic advantage. Democrats are also likely to file their own lawsuits in one or more states if a recount, audit or court ruling results in President Trump winning that state. More created chaos.
-- Sean Harshey, Nov. 11 WND column
Lying is the language Big Media and Big Tech have been speaking almost exclusively since Trump became president: deliberate falsehoods, misrepresentations, distractions, diversions, suppression of dissent, amplification of false witnesses, accusations that truth-tellers are guilty of exactly the crimes they themselves are committing and multi-faceted, multi-dimensional coordination of this campaign within a vast network of co-conspirators. We are literally witnessing corruption of biblical proportions.

[...]

BUT there is true "justice that arrives like a thunderbolt" on its way in the American culture war. And it's about to strike!

Just this morning, former CIA intelligence analyst and strong Trump supporter Larry C. Johnson published a highly persuasive article suggesting that Attorney General Bill Barr is about to bring the hammer down on the crooks behind the election fraud. Conservatives have grown increasingly frustrated with Barr over the past months for what they perceive as a reluctance to take action on the obvious "alleged" criminal conduct of the anti-Trump conspirators. I agree, it would have been helpful politically for indictments to have come down on numerous individuals involved in the now-exposed conspiracy to defraud the FISA court and to sabotage the Trump administration – but that may be the exact reason why they haven't happened … yet.
-- Scott Lively, Nov. 12 WND column
If Trump's challenges prove successful, if he flips some combination of the contested states so as to win the election, the master manipulators behind the scenes will have convinced millions of Americans that the legal challenges were abuse of process, that such a result will be illegitimate, that the presidency has been stolen. Trump's first term will look like a honeymoon compared with what he will/would be facing after two, three, four weeks of Biden voters celebrating what they were told was Biden's victory, what they have been told for months would be Biden's victory.

Propaganda.

And that brings us to other, more ominous aspects of the media manipulation. It's implausible that anyone high up in the Democratic Party or the major media planned last summer's riots in reaction to the death of George Floyd; antifa's ongoing violence in Portland and other cities; or the "occupation" of Seattle. But the Democratic mayors of these cities didn't stop them either. The threat inherent in the confluence of these events is clear: Accept the results of the election as we have announced them – or face the wrath of the mobs we have whipped into a fervor
-- Laura Hollis, Nov. 12 WND column
Joe Biden "was able to steal" the election. This leftist praise came Wednesday from Chiara de Blasio, the 25-year-old radical daughter of ultra-leftist Democratic New York City Mayor Bill de Blasio.

Biden's attempted theft of the United States government has not relied on clever or artful scheming. It has been a criminally crude gangster snatch-and-grab strong-arm robbery enabled by corrupt election officials and partisan news media willing to cover up wrongdoing by their Democratic ideological comrades.

The left-leaning media declare that Republicans have "no evidence" that large-scale cheating enabled Biden to win key states. The media never mention that certified Republican voting and vote-count watchers were illegally blocked by Democrats in key states from witnessing close-up the counting of many hundreds of thousands of votes.

[...]

Republican state legislatures should conduct fair and thorough audits of computerized voting systems, including source code, and by-hand audits of every vote. Do not surrender our democratic republic forever to criminals.
-- Lowell Ponte, Nov. 12 WND column
Posted by Terry K. at 12:33 AM EST