MRC's Mysterious Sports Blogger Parrots Trump's Election-Fraud Conspiracy Theories
Topic: Media Research Center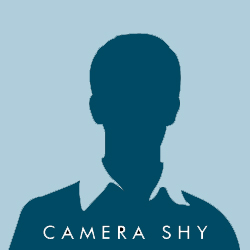 The mysterious Jay Maxson is usually hectoring athletes and sportswriters for injecting politics into sports in his Media Research Center writings (when he's not going on anti-LGBT tirades, anyway). But Maxson has become an MRC leader in pushing wildly dubious claims of election fraud by the Trump campaign.
On Nov. 13, Maxson grumbled that USA Today sportswriter Christine Brennan asked golfing legend Jack Nicklaus -- who endorsed Trump before the election -- to offer advice to the president on "how to accept defeat." Maxson huffed that Brennan "blew off the whistle blowers and -- like other media lemmings -- dismissed any evidence of voter fraud," adding: "Many in the media derided Republicans for using a landscaping business in Philadelphia last weekend to announce forthcoming election-related lawsuits. But now a left-stream media lemming is pathetically trying to use a golf tournament and an octogenarian golfer to settle the outcome of a disputed presidential election."
In a Nov. 28 post, Maxson complained that the Washington Football Team "mocked President Donald Trump on their uncensored Twitter account Thursday. The team's political statement about an election night remark by Trump prompted Newsweek magazine to pile on and promote the left-stream media theme that there is no evidence of election fraud," further whining that Newsweek was trying to "perpetuate the left-stream lie about Republican efforts to prove election fraud." Maxson then started channeling his/her inner Sidney Powell:
Victory according to whom? Biden's compliant media, of course.

Dead people voting is of little concern to left-stream media, who attempt to deny it.

Disenfranchising millions of Americans who cast legitimate ballots is of no concern to Cancian, either. They think that only Black voters are disenfranchised.

A lack of transparency for GOP election observers over mail-in ballots? A trifling matter.

Hundreds of eyewitness accounts of troubling polling place irregularities get a pass, too.

This is further proof that sports media should stick to sports.

[...]

There is plenty of evidence and eyewitness testimony on election fraud, but many in the media prefer to ignore it and stick it to the president.
In a Dec. 8 post, Maxson accused legendary Washington Post sportswriter Thomas Boswell of "guzzling the Democrats' spiked fair election Kool-Aid" by arguing that Trump should just admit he lost the election:
Boswell insists each generation improves the methods of monitoring cheating. Especially when it comes to preventing voter suppression and re-districting, oft-cited diversions used by the far Left party. He omitted dead voters and says it's just about counting votes (rather than manufacturing and re-counting illegitimate ballots).

As a matter of Boswell's checkered facts, America is "damn good" at preventing election cheating. Republican and Democrat election observers are allegedly making sure of that. Except for polling places in Atlanta, Detroit, Milwaukee, Philadelphia and other locations where irregularities have been reported, where GOP observers were out-numbered, harassed and removed. Hundreds of thousands of regular, decent people are maintaining the honesty of the process, if one doesn't believe testimony to the contrary in Georgia, Pennsylvania, Michigan, Nevada and Arizona."
One might say that Maxson's blatant shilling for the Trump campaign is further proof that sports media should stick to sports.
Posted by Terry K. at 7:44 PM EST
Updated: Monday, December 21, 2020 7:44 PM EST