MRC Writer Takes His Marching Orders From Tucker Carlson
Topic: Media Research Center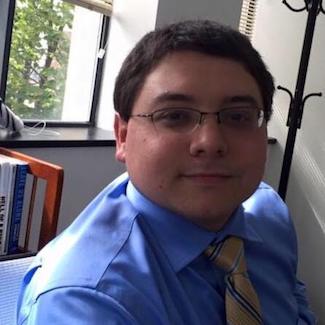 It's no surprise that the Media Research Center loves Fox News, so it's not much of a surprise that its writers are taking their marching orders directly from their hosts.
In a Nov. 19 post, Nicholas Fondacaro transcribed a rant from Fox News host Tucker Carlson about how "ABC, CBS, and NBC covered up California Democratic Governor Gavin Newsom's non-COVID-compliant dinner party earlier this month." He included a statement from Carlson in his transcript reproduction: "Schoolchildren don't face a meaningful risk from this virus. When children contract the virus, CDC data show that their survival rate is over 99.99 percent. And that's not a TV term. In this case, it's a scientific term. Literally 99.99 percent. Teachers and other adults under the age of 70 have between a 99.5 and a 99.9 percent chance of surviving. Again, not estimates, real numbers from the federal government. That's science, but nobody cares about science anymore."
Fondacaro invoked those numbers as the basis for posts over the next few days that complained about media warnings about spreading coronavirus at Thanksgiving gatherings. He began a Nov. 22 post by huffing, "Despite the science tells us that the coronavirus has an over 99 percent survival rate, the liberal media were still fearmongering and telling people to remain cut off from family, and not celebrate Thanksgiving."
He declared on Nov. 23: "With Thanksgiving just a few days away, 50 million Americans were predicted to travel and not let a virus with a 99.6 percent survival rate keep them from gathering with family. This irritated the liberal media, who decried those refusing to be locked in their homes."
The talking point spread to fellow MRC writer Kristine Marsh. She complained in a Nov. 23 post: "The media really wants to ruin your Thanksgiving holiday. As each day gets closer to the day when millions of Americans will get together with their families they probably haven't seen in months, the networks get more obnoxious in insisting Thanksgiving meals are COVID death traps, despite the virus's high survival rate."
Fondacaro returned to gush over Carlson invoking thost statistics again, writing in a Nov. 30 post: "Noting that some would argue that closing schools was about protecting teachers and staff, he then pointed out that, depending on age, teachers had a 99.5 to 99.98 percent chance of survival."
Of course, a survival rate is not an infection rate, and Carlson, Fondacaro and Marsh are blithely dismissing the fact the both coronavirus infections and deaths are already on the rise -- yesterday marked the highest single-day death toll since the pandemic began -- and that infection rates (and, it follows, death rates) do indeed appear to be going up as the result of Thanksgiving gatherings.
In other words: the experts are right, and Carlson and Fondacaro are wrong. And more than 277,000 Americans (as of this writing) are still dead.
Posted by Terry K. at 4:32 PM EST