WND's Election Conspiracy-Mongering, Part 3
Topic: WorldNetDaily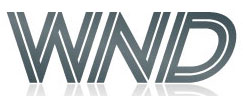 As loyal pro-Trump foot soldiers who put sycophancy before facts, WorldNetDaily's columnists have enthusiastically promoted Trump's never-proven claims that the election was stolen from him. They have continued to do so over the past week, even as the whole story has descended into yet another WND-style conspiracy theory. Let's review.
Maybe the swamp runs a lot deeper than any of us imagined. Maybe the swamp has tributaries that run out into the blue states, where carefully crafted election fraud has controlled our presidential elections for generations.

What if Trump in 2019 was already setting the stage for the largest sting operation in history? What if a few blue-state governors in battleground states have been coordinating their efforts in election fraud with fake ballots, fake voters and fake elections for generations – at least since the election of President John F. Kennedy, which was paid for by unionizing the federal government.

Most of the state elections could be real and the votes honestly counted. But a handful of coordinating blue-state governors and their election chiefs could control the outcome of the entire nation's election, with only smallish amounts of targeted fraud.

This year's general election could have been the first one with widespread media collusion for a single party, however. Internal polling for both campaigns had to show that it was setting up for a big Trump victory. The media-sponsored public polls were as fake as the rest of the news, meant to suppress the Republican turnout vote.
-- Craige McMillan, Nov. 13 WND column
Trump won the election. Anyone who watched what happened in the middle of election night knows that. Trump won. Five states that are run by Democrats simultaneously stopped reporting on their election totals for three hours and then mysteriously came back with new totals that showed Biden ahead. Those five states are in different time zones. Trump was ahead significantly in all five before the simultaneous "pause" in reporting. Pennsylvania, North Carolina, Nevada, Wisconsin and Michigan. All battleground states run by Democratic governors.

Democrats demanded a special prosecutor to investigate the bogus accusation of Trump colluding with Russians to affect the 2016 election. Liberals refuse to accept the results, that Mueller found no evidence to support that accusation. So who is going to investigate what happened with the elections in Michigan, Wisconsin, Arizona, Georgia, North Carolina, Pennsylvania and Nevada? Where is the special prosecutor/investigator who is outside of the control of Congress or the president who will investigate this, as Mueller did the Russia hoax?
-- Michael Master, Nov. 13 WND column
There was no "attempted" voter fraud nor was there any "attempt" to steal the election from President Trump, because there was voter fraud and the election was stolen. That is the factual reality. If there were an "attempt" we wouldn't be having this conversation.

That which I have just said is of paramount importance to understand, because it happened in America, not some Third World banana republic with a GDP lower than the value of the shoes in my wife's closet.

This took place in America. It was perpetrated by Americans, and it was perpetrated against the duly elected occupant of the highest office in America and the most powerful office in the world. Let the gravity of that sink in for a moment.

[...]

The magnitude of what has happened should enrage you; it should also make you assess where we send our children to school and what we involve them in. It should make Americans realize if this can be done with impunity here, is there anything they won't or cannot do wherever they please?

America needs a man like President Trump. Let's join him in fighting to take what the thieves have stolen. It's ours, and we have the right to claim what is ours.
-- Mychal Massie, Nov. 16 WND column
And yes, there is some evidence that a nationwide conspiracy to steal the election actually occurred. Indeed, a statistical analysis of the election data show Republicans performing incredibly well in some swing states down ticket, but, strangely, the vote count for Trump plummets. The idea the Republicans would have the highest voter turnout in history and vote for everyone from dog catcher to Congress, but then not cast a vote for Trump, flies in the face of everything we know about elections, not to mention Trump's popularity with Republicans. This, I believe, is evidence that someone hacked into the system in key swing states and moved votes from the Trump to the Biden column, but didn't bother altering the down ticket races.

If this can be proven, it will go down in history as the largest election fraud ever, and people will be sent to prison. However, the Trump team needs to bring in cyber-hacking experts and gain access to some state datebases in order to prove this occurred. They may have to convince a judge to grant them such access.

And that's one of the dilemmas we now face. Most courts, and certainly not the Supreme Court, will not entertain cases unless there is concrete evidence of fraud. While I'm convinced the Trump team has solid evidence proving that thousands of dead and out-of-state voters voting illegally, that may not be enough to change the election results. The fraud may be much more extensive than that, but to prove the existence of a nationwide conspiracy to steal the election via a sophisticated software program, the court will demand evidence that will be difficult to obtain without a court order giving the Trump team access to state voter databases. It's difficult to prove fraud unless the court first acts, but they won't act until you prove fraud. It's a big circle.

If that occurs and the judicial branch does not cooperate with uncovering this massive fraud, and the various state recounts and audits fail to uncover the bulk of the fraud, then the Trump grassroots movement needs to switch gears and create a massive pressure campaign to persuade state legislators to intervene. Indeed, state legislators actually have the constitutional right to reject electors chosen in fraudulent elections. The liberals claim electors must vote for Biden if the popular vote for that state favors him, but they're wrong; the Constitution clearly gives the legislators the power to seat a different group of electors who will vote for Trump. This should be done in Michigan, Pennsylvania, Arizona and Georgia at a minimum, all of which have legislatures controlled by the GOP.
-- Steve Baldwin, Nov. 16 WND column
"I never say anything I can't prove." Sidney Powell was cool, calm, collected and fierce in her on-air interview with Fox Business' Maria Bartiromo last Sunday where she laid out the case purporting massive voting fraud in this year's presidential election. Powell, a former federal prosecutor, has a storied career and is most prominently known for rallying conservatives across the nation as she came to Gen. Michael Flynn's defense earlier this year. Stepping in to replace what turned out to be a grossly incompetent, if not willfully negligent, defense team, Powell, working deftly and diligently, completely turned the tables on the government prosecution exposing their legal malpractice and duplicitous actions in their case against the three-star general. Now, Powell is on the forefront of the Trump campaign's legal battle fighting for a free and fair election.

This is not the first time a patriotic woman rose up to fight against powerful forces to save her country and change the course of history. France was in dire straits and its troops were demoralized and desolate when Joan of Arc, a poor young peasant woman, emerged on the scene in 1429. Inspired by visions of saints and angels, Joan took up the sword and the banner of France to fight the ostensibly invincible English forces, reclaiming French territories. Joan led the French army to victory over the English at Orléans, which historians today recognize as "a momentous victory … that repulsed an English attempt to conquer France during the Hundred Years' War."

[...]

Powell's fierce determination, unwavering resolve and uncanny ability to achieve success against powerful, deep-seated, corrupt government forces sparks a glimmer of hope in the hearts of American patriots as she takes the reins in Trump's fight against election fraud. Sidney Powell's battle for democratic freedom in the United States today mirrors the battle Joan of Arc fought on behalf of her country so many years ago. If there's any person who can prevail against these seemingly indomitable forces, it might just be Sidney Powell, and she has an army of truth-loving American patriots cheering her to victory.
-- Teresa Blazewicz, Nov. 17 WND column
Posted by Terry K. at 11:32 AM EST