CNS Reporter Loves Her Pro-Trump Boilerplate
Topic: CNSNews.com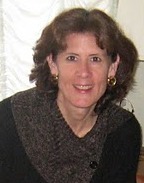 We've documented how CNSNews.com's most aggressive defender of President Trump, Susan Jones, has copied-and-pasted her pro-Trump defenses, heavy on transcript excerpts from the notorious phone call between Trump and Ukranian President Volodomyr Zelensky. But she does good condescending pro-Trump boilerplate too.
In a Nov. 14 article, Jones hurls pro-Trump talking points at Nancy Pelosi after reporting her statement that Trump engaged in "bribery" in withholding military aid to Ukraine in exchange for a promise that the country would conduct an investigation into the Ukranian company Joe Biden's son worked for:
For the record, the summary of Trump's July 25 phone call with the Ukrainian president does not show that President Trump threatened to withhold military aid in exchange for anything, although he did say the Ukraine president would be doing him a favor by looking into alleged Ukraine efforts to work against Trump in 2016. Later in that conversation, Trump brought up the Bidens, saying that their dealings with Ukraine sounded "horrible."
Unfortunately for Jones' boilerplate, it's since been revealed that Trump moved to withhold the aid as early as the beginning of July, and that Ukraine was likely aware of it at the time of the Trmp-Zelensky phone call -- making the question of whether that was discussed during the call irrelevant.
Jones had some more talking points to spread around after repeating another quote from Pelosi:
"The president used power and violated his oath by threatening to withhold military aid and a White House meeting in exchange for an investigation into his political rival -- a clear attempt by the president to give himself the advantage in the 2020 election."

As Republicans have noted, the aid eventually flowed; President Zelensky never made a public statement about investigations; and both presidents said they were very satisfied with the phone call in which Democrats insist a bribe was made.
Jones conveniently leaves out the fact that the aid "eventually flowed" only after a Politico story revealing that Trump had blocked the aid, which blew up the negotiations with Ukraine to get an investigation announced. And it turns out Zelensky may not have been telling the full truth about the call; it's since been reported that he did indeed feel pressure from the Trump administration even before the call, and it's likely that Zelensky is publicly denying feeling pressure in an attempt to not upset Trump and keep U.S. aid flowing.
But as with its parent, the Media Research Center, perpetuating Trump-friendly political narratives comes before reporting the full truth at CNS.
Posted by Terry K. at 12:58 AM EST