AIM Tries To Keep Crowdstrike Conspiracy Alive
Topic: Accuracy in Media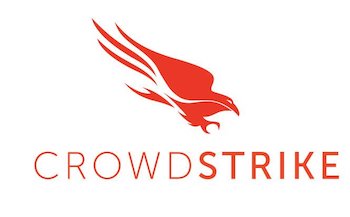 We've documented how WorldNetDaily and the Media Research Center have completely bought into the Trtump-promoted conspiracy theory that a company called CrowdStrike is somehow involved in the Ukraine scandal because because of the 2016 hacking of Democratic emails. Now Accuracy in Media wants in on that sweet conspiracy action.
Brian McNicoll spent an Oct. 29 AIM post attacking a Washington Post fact-check by reporter Salvador Rizzo debunking Trump's claim about Crowdstrike and the Democratic server. McNicoll huffs, while also endorsing Seth Rich conspiracy theories as well:
Rizzo is wrong on virtually every count. Trump is not "fixated on the idea that Ukrainians might have hacked" the DNC. Trump is among many who suggest the murder of Seth Rich, a former Democratic National Committee aide who was killed on a Washington street on July 10, 2016, is related to the hack. DC police have called Rich's murder a botched robbery, even though he was found with his wallet and jewelry.

The Mueller report backs the Russia theory, but its finding is based on CrowdStrike's report, and its investigators also never examined the servers. Nor have U.S. intelligence services, which means their conclusions also are based on CrowdStrike's report. The theory is not debunked in any way, and Trump's advisers have not told him this.

Moreover, Rizzo goes on to contend, citing the Mueller report, that the Russians 'stole thousands of documents from the DCCC and DNC networks …" as well as "internal strategy documents, fundraising data … opposition research into candidate Trump and … thousands of emails and attachments, which were later released by WikiLeaks in July 2016."

The Russians and Wikileaks head Julian Assange both vehemently denied that Russia gave the information to Wikileaks, and Mueller's team refused to interview Assange.
McNicoll doesn't mention the fact that because CrowdStrike turned over complete forensic copies of the DNC servers to the FBI, there is no need for the FBI or any other agency to examine the physical servers -- which, in fact, are not physical dedicated servers sitting in DNC headquarters but cloud-based machines located in numerous locations (and, if Trump is to be believed, Ukraine).
McNicoll refuses to admit the possibility that "Russians and Wikileaks head Julian Assange both vehemently denied that Russia gave the information to Wikileaks" because they're lying and spread conspiracies about Rich to cover for the fact that Assange was working with the Russians. The Mueller report did, in fact, find that the Russians -- not Seth Rich -- leaked the DNC emails to WiklLeaks, and Russians and hackers were visiting Assange at the Ecuadorian embassy and passing suspicious materials to him in the days before the hack was made public in July 2016.
It looks like McNicoll is trying to take AIM back to the conspiracy-mongering days it was mostly known for up until a few years ago when Cliff Kincaid departed the company.
Posted by Terry K. at 8:01 PM EST
Updated: Monday, November 11, 2019 8:03 PM EST