Newsmax's Hirsen Upset With Meryl Streep's Criticism of Walt Disney
Topic: Newsmax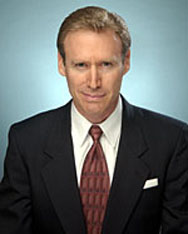 James Hirsen devotes his Jan. 21 Newsmax column to defending the honor of Walt Disney against Meryl Streep calling him a "gender bigot" who allegedly supported an anti-Semitic lobbying group:
Streep is no doubt aware that the charge of bigotry is a toxic accusation that can travel at warp speed across the entertainment industry. Interestingly, her timing happened to coincide with the period in which Academy members were in the process of deliberating over Oscar nominees.

Streep's insinuations about the Disney founder are actually at odds with the facts. In Disney biographer Neal Gabler's words, there is "no evidence whatsoever in the extensive Disney Archives of any anti-Semitic remarks or actions by Walt."
Hirsen adds:
Like most of Hollywood at the time, Disney did not reflect modern enlightenment regarding racial equality. Gabler nevertheless points out in his biography on the mogul that Disney had sought consultation at the time from NAACP official Walter White and other African-American leaders, in conjunction with the partly animated movie "Song of the South," in order to remove racially offensive material.
In fact, according to Gabler, the NAACP's White never actually participated in script revisions. And the film remains plenty racially offensive, what with its depiction of "Uncle Remus and his fellow smilin', Massah-servin' black folk": Disney hasn't released it in more than 25 years and won't be doing so anytime soon.
Hirsen then huffs that Streep may have cost Tom Hanks an Oscar nomination:
Streep's comments may have had an effect on the voting patterns of Academy members. "Saving Mr. Banks," a film on many of the short lists of Oscar analysts, was snubbed for a best picture nomination, as was Thompson for best actress, and the snub of the century, Tom Hanks, who played the role of Disney.

Hanks, who according to Streep portrayed a bigoted misogynist, was also passed over for his starring role in "Captain Phillips."
"Snub of the century"? Really?
Posted by Terry K. at 7:04 PM EST