WND Joins MRC In Praising Lara Logan, Censoring The Story She Botched
Topic: WorldNetDaily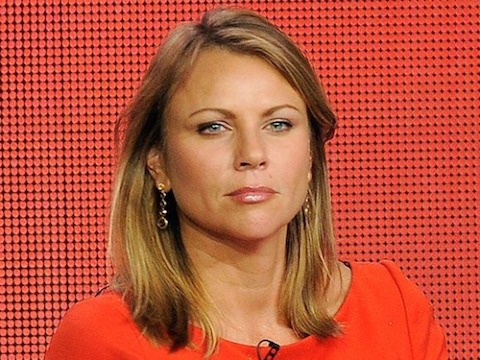 Just as the Media Research Center did, WorldNetDaily went all in on gushing over Lara Logan's love of right-wingers and disdain for the "liberal media." Joe Kovacs writes in a Feb. 18 article:
A longtime reporter for CBS News best known for her work on the network's "60 Minutes" program is now publicly admitting that most journalists at major media companies are "absurdly left-leaning" when it comes to politics.

Lara Logan, a foreign correspondent for CBS, agreed with that assessment as she spoke from her own home on the the Mike Drop podcast, hosted by retired Navy SEAL Mike Ritland.

It was Ritland who first said American media were "absurdly left-leaning" and that Democrat biases were a "huge f—ing problem" and "disaster for this country," reported Breitbart News.

"I agree with that. That's true," responded Logan, who said it was a phenomenon not solely limited to America.
And just as the MRC did, Kovacs failed to mention the apparent source of Logan's bitterness: A 2013 "60 Minutes" story in which she interviewed a pseudonymous man who claimed to have witness the Benghazi attack. But after the story aired, other journalists discovered that the contractor was nowhere near the Benghazi facility at the time of the attack and that he told a different account to the FBI. On top of that failure of reporting, Logan also failed to disclose that the contractor's book was being published by a company also owned by CBS. All of this required retractions and sent Logan on a forced leave of absence.
Then again, as we documented at the time, WND's treatment of the story didn't leave it covered in glory. Then-reporter Aaron Klein rushed to defend the man, prematurely declaring that the "attempt to discredit" him had "backfired." After the man was definitively found to be discredited, Klein flip-flopped and insisted he should never have been trusted to begin with (which, of course, doesn't explain why Klein defended him in the first place).
Since this was all just a bit of lazy media-bashing (on Kovacs' part as well, since he missed the part where Logan left CBS months before her interview), WND editor Joseph Farah wanted in on that action. In his Feb. 21 column, he gushed that Logan "is one of the most accomplished and courageous people in journalism" and played up her claim that she was committing "professional suicide" by going on a media-bashing attack:
As a former member of the so-called "mainstream" media, I know what she means. There's no going back. There's no absolution, no mercy, no grace, no two sides to every story anymore. Once you point out the obvious – that your colleagues are all in the tank for one very narrow political worldview – whatever you accomplished in your previous professional life is forgotten. You are a pariah.
Needless to say, Farah didn't mention that the real reason Logan is a "pariah" is that she committed professional suicide years earlier by botching a major story.
Posted by Terry K. at 1:35 AM EST