WND's Cashill Tries to Portray Terrorism Suspect As An FBI Dupe
Topic: WorldNetDaily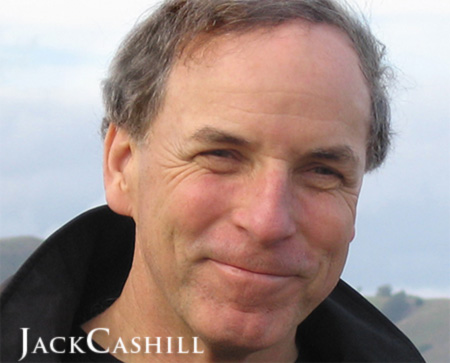 A man named Patrick Stein is currently on trial, along with two other defefndants, for plotting to bomb an apartment building housing Muslim immigrants in the small Kansas town of Garden City. WorldNetDaily columnist Jack Cashill -- as he is prone to do when confronted with a person who is alleged to have done terrible things -- is siding with Stein.
Cashill spent his March 28 WND column to trying to exonerate Stein by portraying him as a dupe of the FBI undercover informant who had infiltrated the bombing operation. Cashill regurgitated Stein's claim that the FBI informant recruited him into the operation and was the main driver of it. Cashill then quoted a guy he called "America's leading authority on extremist groups," who said that "many of the would-be terrorist groups on the right, if not most, are propped up by FBI informants and undercover agents. The Garden City plot would seem to be a case in point." Cashill then adds: "As the plot reveals, it is hard to tell whether the FBI's agent provocateursare more dangerous than the losers they encourage.
Needless to say, there's another side of the story that Cashill ignores. As an actual news outlet reported:
A Kansas militia member started trying to recruit other members to kill Muslim immigrants after the 2016 attack on the Pulse nightclub in Orlando, Florida, an FBI informant testified Thursday.

Patrick Day told jurors that Patrick Stein called him a couple of days after the attack in which a man who had pledged allegiance to the Islamic State group killed 49 people in the Florida attack. He said Stein told him he was "ready to take action" against Muslims and wanted to see who else in the militia group was with him and who wasn't.

[...]

Day testified that Stein and Allen held two more meetings to try to recruit other members to their plot. He said Stein called himself "Orkin man," a reference to the pest control chain, because he wanted to exterminate the Somalis, whom he referred to as "cockroaches."

Day recounted one recruitment meeting in the living room of a militia member's house in Lakin, Kansas, during which the homeowner, Trish Burch, adamantly refused to join them, arguing that militias are only for defensive actions.

Prosecutors played a recording for jurors in which Stein could be heard saying "better not be a f—— word said nowhere by nobody." Day said he understood that to mean the lives of the two people who had refused to join would be in danger if they talked to anybody. Those who did not join them were not given any details of the plot.
The defense is currently advancing the idea that Stein and the others were manipulated by the FBI. But it doesn't seem to be going well; a defense attorney asked an FBI agent in charge of the case why she didn't just tell the defendants that they were under investigation and should just stop plotting to blow up Muslims. The agent responded that recordings made by the informant "showed the men to be distrustful of the government and that they had already discussed lying to law enforcement, making the FBI think a knock-on-the-door was unlikely to deter the men."
Remember: Cashill thinks these men are victims, not would-be terrorists.
Posted by Terry K. at 1:32 AM EDT