WND Still Trying To Spin Away Stormy Daniels
Topic: WorldNetDaily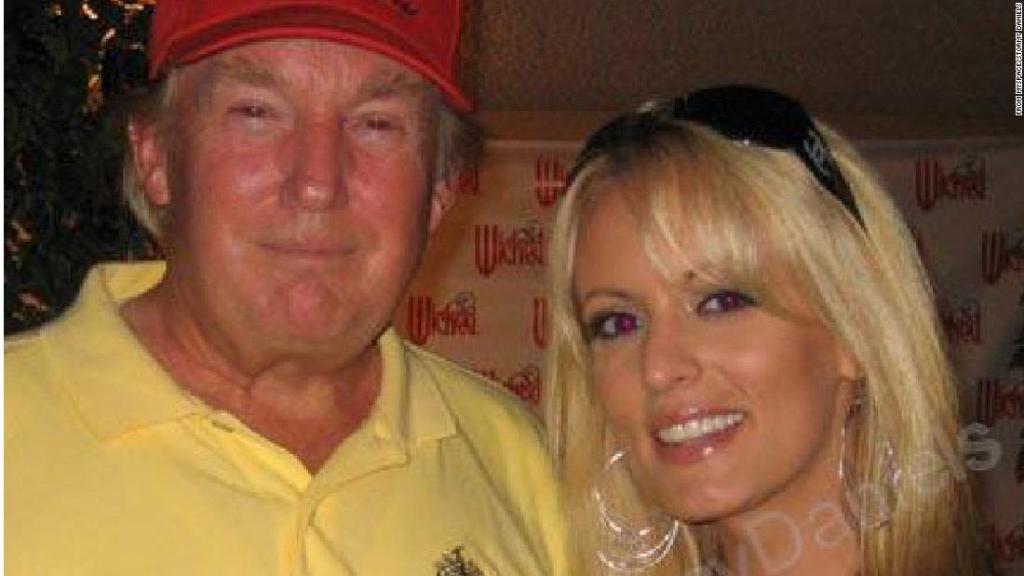 WorldNetDaily's attempts to spin away the Stormy Daniels scandal -- and right-wing hypocrisy in said spinning away -- are continuing apace.
Paul Kengor plays the whataboutism card in his March 28 column, spending most of it criticizing how women who accused Bill Clinton of sexual impropriety weren't taken seriously by the media. It's not until the second-to-last paragraph that he concedes that conservatives who defend Presidnet Trump and attack Daniels, but he pretends he's different:
And as for me, for the record, I'm as troubled by the allegations in 2018 as in 1998. I'm not shrugging this off. Conservatives must stand on principle and care about and condemn such outrageously and scandalously bad behavior, especially to retain any credibility. As readers here well know, I voiced character concerns about Donald Trump during his campaign in 2016 – as I had about Bill Clinton in 1992. But my focus here is liberals, and this reality: Their hypocrisy is coming back to bite them.
Yet to our knowledge, Kengor has not devoted anywhere near the amount of ink criticizing conservatives over their treatment of Daniels as he has attacking liberals who stood by Clinton, at WND or anywhere else.
Lerry Nevenhoven spent his March 30 column telling evangelicals to ignore their consciences about Trump's immorality because he's God's president:
The major media have blasted evangelical Christians for being hypocrites for still supporting Trump in the face of his adulterous past. Some have even hinted Christians have sold their souls to Satan for the president.

Because of the continual onslaught against Trump and the questions about his dalliances, many Christians are now acting squeamish and backing off their support for him. They are saying, "If only Trump wouldn't have done this or that, then maybe I could still stand with him."

My advice to these whimpering believers is for them to stop and think for a moment. Do you believe God, the Creator of the Universe and the Omniscient One, failed to see President Trump's sins 12 years ago or five years ago or even one year ago? Our God knows when a little sparrow dies and even numbers the hairs on people's heads. Nothing escapes His eyes.

We can be confident that God noticed Trump's sins. But if so, why did He still choose him to be president of the United States?

[...]

So, if Trump is God's choice to lead America right now, let's lay our rocks down and instead, bow on our knees and pray that God is able to complete the work He has begun in the president.
WND even called in unsubstantited Clinton accuser Juanita Broaddrick to spin Stormy away:
Juanita Broaddrick, who credibly has accused Bill Clinton of raping her, says of the current brouhaha over Stormy Daniels' alleged relationship with President Trump that both cases involved women, both involved men who became president, but that's about the extent of the similarities.

"I have absolutely no respect for her coming forward like she has. I mean this woman is a porn star. She takes off her clothes for money, and if she ever did have this agreement with Mr. Trump, it was for money. And this was consensual. Mine was a crime. There's no comparison."

[...]

Broaddrick told interviewer Rita Cosby, "Maybe if I'd have been a porn star instead of a hardworking nurse and businesswoman maybe I'd have gotten more attention from the media."

She cited the complete absence of interest by the mainstream media in her allegations against Clinton.

And she explained again why she didn't pursue action against Clinton at the time, when she was running a care home in Arkansas.

"Bill Clinton was the attorney general of the state of Arkansas. He was the police. He regulated my business. He could have shut me down the minute I opened up my mouth," she said.

And it was the '70s.

"It was men will be men just deal with it," she said.
But isn't Broaddrick effectively making the same "men will be men" to defend Trump against Daniels, that what he did was OK because Daniels "takes off her clothes for money"? Sure looks like it.
Posted by Terry K. at 8:32 PM EDT