WND Still Trying to Defend David Barton's Discredited Jefferson Book
Topic: WorldNetDaily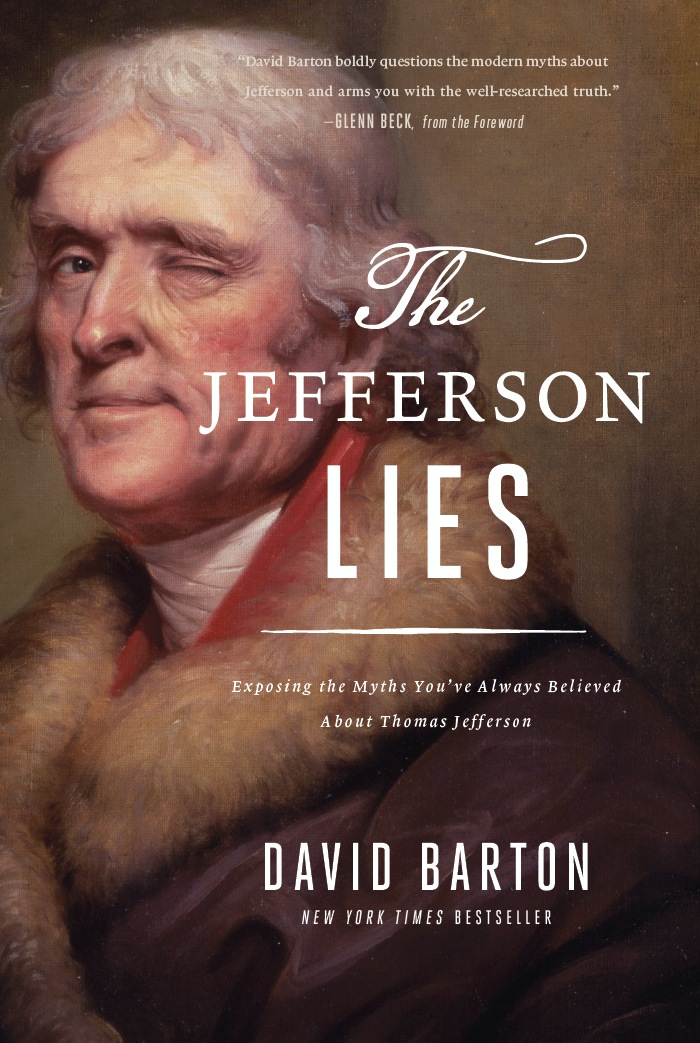 WorldNetDaily, it seems, still feels theneed to justify its republishing of David Barton's discredited book on Thomas Jefferson, "The Jefferson Lies."
An anonymously written July 1 piece is essentially a rewritten version of a December 2015 WND article defending Barton and his book, which was recalled by original publisher Thomas Nelson after numerous errors were discovered and repulbished with minimal changes by WND. The new article is laughably headlined "How an American book-burning failed"; no evidence is provided that Barton's book was "burned." The article does assert Thomas Nelson "pulled and pulped" Barton's book -- a claim belied by the fact that, as we've noted, WND continued to sell the Thomas Nelson edition of Barton's book long after the publisher supposedly "pulped" them and that Barton himself reportedly bought 17,000 copies of the recalled book.
The article even more laughably asserts that Barton's book is what "they don't want you to read," and that it simply wants to tell "the truth be told behind the cynical attempt to destroy the most feared history book in the world." In fact, the anonymous article simply rehashes old attacks on the book's critics.
Again, WND's main target is Grove City College professor Warren Throckmorton, about whom the article whines is "not a historian." The anonymous author is upset that Throckmorton has no interest in the evangelical pastime of demonizing gays and, even more concerningly, largely backed off the idea that homosexual orientation can be changed. WND also complains that Throckmorton has become associated with a few "far left" groups, and it quotes Barton as saying, "Throckmorton is just wrong – on many, many fronts," which he supposedly details in a new preface in the WND edition of the book "dismantling the claims of Throckmorton and other critics."
Actually, Throckmorton has pointed out that Barton's preface attacking him contains numerous factual errors and that the WND edition of his book still contains errors.
As usual, WND refuses to give Throckmorton an opportunity to respond to Barton's attacks on him. That would interfere with its job of selling a discredited book, after all. Nor does the anonymous writer admit that, as Throckmorton has also noted, the WND edition of "The Jefferson Lies" did correct some claims.
WND touts how "Barton is eager for the chance Thomas Nelson denied him to meet his critics' charges directly." But it won't give Throckmorton the same opportunity to respond to Barton's attacks.

Posted by Terry K. at 9:14 PM EDT