CNS Managing Editor Suddenly Loves Twisted Sister Because Trump
Topic: CNSNews.com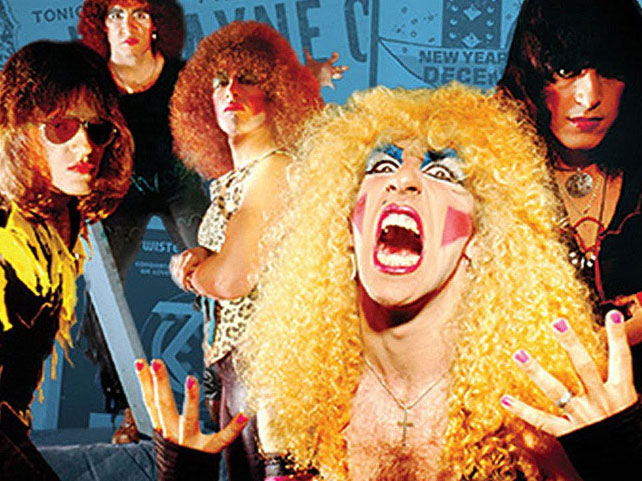 Here's one of the more unlikely things we've seen in a while: A Media Research Center writing approvingly of '80s rock band Twisted Sister.
CNSNews.com managing editor Michael W. Chapman tells us all aout it in a June 12 blog post -- and, needless to say given CNS' fanboyish pro-Trump stenography, there's as Trump involved:
Believe it or not, Twisted Sisters' lead singer Dee Snider sang the teen hit "We're Not Gonna' Take It!" at a fundraiser for the Eric Trump Foundation, which benefits St. Jude's Children's Hospital, and Donald Trump, Eric Trump and his wife Lara, Donald Trump Jr., Ivanaka Trump, and Ivana Trump (the president's first wife) joined in onstage to belt out the rock classic.

The fundraiser took place in August 2015. Donald Trump announced he would run for president in June 2015. The video has recently resurfaced and it is a cultural oddity to behold.

"We're Not Gonna Take It!" is a rock song about teenage rebellion against an older generation. Given Trump's campaign about "draining the swamp" and weeding out the old, obsolete, and ineffectual forces in Washington, D.C., the song could easily be viewed as a message about Trump's vision and that of his followers, the so-called "deplorables." They aren't going to take it, anymore.
Chapman then reprinted the complete lyrics of the song.
Also needless to say, Chapman didn't mention that Snider succeeded in getting Donald Trump to stop playing the song at his campaign rallies. Nor did he mention that the Donald J. Trump Foundation apparently funneled money from the Eric Trump Foundation into the Trump Organization and other Trump-related charities, in part by charging exhorbitant amounts for the Eric Trump Foundation to use Trump-owned golf courses for charity events. That's something New York Attorney General Eric Schneiderman has decided he's not going to take anymore.
Posted by Terry K. at 7:54 PM EDT