MRC Sneers At WNBA Team Partnering with Planned Parenthood
Topic: Media Research Center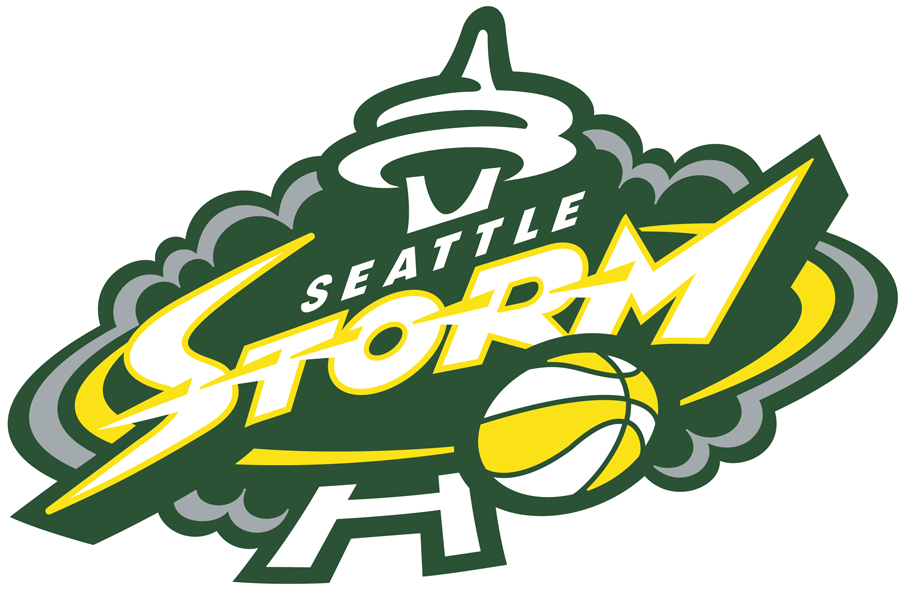 The Media Research Center is less and less interested in media research and much more interested in simply denigrating anyone who deviates from its right-wing dogma.
Take the example of the WNBA's Seattle Storm planning to hold a rally to support Planned Parenthood. At CNSNews.com, Gage Cohen's response was to sneer: "The WNBA's average viewership per game is about 224,000, which is more than 100,000 less than the total number of abortions performed by Planned Parenthood in 2015-16."
Cohen also noted his failed attempt to troll the WNBA team:
CNSNews.com reached out to press representatives at the Seattle Storm and Chicago Sky via email for comment, asking them if their respective team members would be "permitted to not attend the July 18 game, without consequence, if they have a moral objection to raising money for Planned Parenthood?"
No replies had been received at the time of publishing.
The MRC's Jay Maxson, meanwhile, jacked up the nastiness level in a July 3 post:
Planned Parenthood has formed its first alliance with a professional sports team -- the Seattle Storm of the WNBA -- and left-stream writer Dave Zirin is ecstatic about it. Though he couldn't be angrier at the people who don't support this scandalous organization, which is under clouds and clouds of suspicion for numerous wrongdoings.

Zirin writes for the blog, "Edge of Sports," which would more accurately be named "Center of Radical Left-Wing Lunacy." He wrote "The move by the Storm is a recognition that Planned Parenthood is not only popular in liberal enclaves like Seattle. Despite years of demonization, it is viewed positively by a majority of the country and is far more popular than the illegitimate sexual predator who inhabits the Oval Office." (Fact check: Bubba Clinton was a predator in and out of the Oval Office).

If Zirin were better informed, he would look before he leaped into the topic of sexual predation. Bryan Finkel, who performed 20 percent of all the abortions in Arizona, is serving 35 years in prison for a conviction on 24 counts of sexual abuse of his patients. That's just one. Check out this list for more abortionists in the slammer for sexual abuse. Bad move, Dave Zirin, by bringing up the topic. What's more is the fact that Planned Parenthood has been hauled into courts in 10 states for refusing to report the rapes of under-age girls -- because it just wanted their money for doing abortions.
Maxson might havehad a point had any of those rogue abortion doctors actually worked for Planned Parenthood, which he offers no evidence of. He's also citing highly biased anti-abortion websites to back up his claims, which makes them at least somewhat dubious.
After noting that the columnist he's gratutiously bashing quoted a Planned Parenthood official saying that "Congress is working to block millions from accessing birth control and cancer screenings at Planned Parenthood," Maxson huffed: "Access to birth control? Ever heard of Walgreen's? CVS?" And Maxson was off and running on another screed:
Discerning people are demanding Congress defund this ethically challenged outfit which is fleecing the taxpayers of millions of dollars through billing the government for products people never ordered (and double billing Joe Taxpayer when those unwanted products are returned). PP is also lying about services it does not provide, like mammograms and cancer screenings. It merely tells women to call someone else for those services.
We have no idea what Maxson is ranting about.
Maxson also groused that the columnist accurately pointed out that anti-abortion "crisis pregnancy centers" such as Vitae (which has a partnership with the Kansas City Royals) feed "false and dangerous information about women's health." Maxson growled in response: "Here's another road, women's health, that Zirin really doesn't want to go down. If he were smart."
Making vague threats based on right-wing dogma is hardly the way to persuade someone to your way of thinking, Jay.
Posted by Terry K. at 3:41 PM EDT