WND Author Who Likened Obama to Antichrist Frets Over Alleged Demonization of Trump
Topic: WorldNetDaily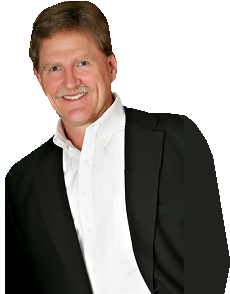 From an anonymously written July 8 WorldNetDaily article:
President Trump has been under a savage attack by the media since the day he announced he was running for president. A left-wing political activist openly calls for jihad against him. Celebrities make death threats against the commander-in-chief, including one who posted a gory photo depicting her holding his severed head. A public play depicts Trump's murder, gleefully sponsored by major corporations.

One talk-show host, former law-enforcement officer and pastor-author believes it's more than simple political opposition. Carl Gallups, author of "When The Lion Roars," contends the opposition to Trump is nothing short of demonic.

"It's spiritual and it's demonic and it's a new day," Gallups recently opined on "The Jim Bakker Show." "It's a shame. And there's so much hypocrisy involved."

Gallups said he is a believer in free speech and freedom of the arts, but the former officer warned there are "lines" people can step over, especially when they are directly inciting people to violence, particularly against the president of the United States. Gallups suggested even liberals know that what they are doing is wrong, illustrating his point with a simple thought experiment.

"I'm not trying to be trite about this, but I always look at the opposite first," he said. "What if that was a tea-party member that held up the head in mockery of a president, any president, the president before Trump?"

[...]

Gallups sees prophetic significance in the ferocity of the opposition to Trump and in how many progressives seem to have lost their minds.

"The Bible speaks in the last days of being given over to a depraved mind, of truth being thrown to the ground, eventually there will come the man of lawlessness, who the world will gather around and say … this man is like God," the pastor said. "There will be a generation like us that sees that, I don't know if it's us, but this is what I'm saying, it's complex. This is what's happening before our eyes … truth has been turned upside down."

Gallups suggested the country itself is under demonic attack.
Gallups conveniently forgets his own slab of demonization he hurled at President Obama: portraying him as the Antichrist.
As we've documented, Gallups -- then hiding behind the name PPSIMMONS -- made a video in 2009 (promoted by WND, natch) claiming he found the words "Baraq Ubamah" in the Hebrew version of the Bible and decided that meant Obama was the Antichrist, or something. Gallups tried to walk it back several years later, insisting that "I have never proclaimed that Obama's the antichrist" and that he was just repeating someone else's interpretation.
And asa far as savage attacks and celebrity death threats against presidents go, where was Gallups when right-wing darling Ted Nugent called Obama a "subhuman mongrel" and that he's a "piece of shit" who should "suck on my machine gun"? Or when Nugent said of the Obama administration in 2012, "We need to ride into that battlefield and chop their heads off in November," adding that if Obama won re-election, "I will either be dead or in jail by this time next year"?
Nowhere that we could find. Apparently demonization is perfectly fine with Gallups when the president is a Democrat.
Posted by Terry K. at 6:29 PM EDT
Updated: Wednesday, July 12, 2017 6:24 PM EDT