Military Chaplain Goes on Anti-Transgender Rant
Topic: WorldNetDaily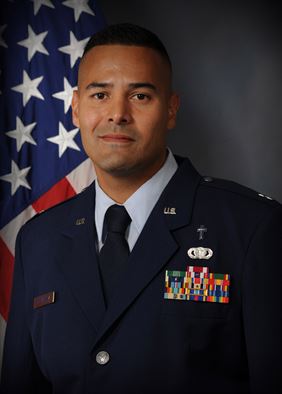 Military chaplain Sonny Hernandez's WorldNetDaily column has an extensive disclaimer at the end of it: "The opinions expressed here are solely his and do not necessarily represent the views of any government, military, or religious organization. Sonny Hernandez wrote this article as a civilian on his own time on an issue of public interest." His June 26 column makes it clear why.
It's an extension of WND's hateful war on transgenders in the military, in which he tells the tale of "Christian soldier" seeking a "religious accomodation" to not have to take "transgender training." Hernandez rants:
On June 30, 2016, Defense Secretary Ash Carter announced that transgender individuals will be allowed to openly serve in the U.S. Armed Forces. As a result, the Department of Defense has directed commanders to conduct face-to-face "transgender awareness" training for all military members and civilians who supervise military personnel.

So far, the DOD has provided medical protocol and constructed a commander's training handbook to ensure homosexual service members that they may begin to change their gender markers in the Defense Eligibility Enrollment System, or DEERS.

If homosexual service members are afforded the opportunity to openly serve and identify as the opposite sex, are Christian service members allowed to openly serve and identify as individuals who do not want to be subjected to transgender training that is antithetical to their faith?
Hernandez apparently doesn't understand that homosexuality and transsexual identification are two completely separate things.
As much as Hernandez rails against the military's "transgender training," he never once explains what it actually entails. Presumably, it involves teaching soldiers that transgenders are humans and should be treated with respect and not hatred. Is that what Hernandez opposes?
Instead, Hernandez rants that the training is somehow "sexually immoral" -- again, he doesn't explain how.
That sort of blind hatred of people different from him would seem to make Hernandez a terrible military chaplain.
Posted by Terry K. at 1:24 AM EDT