Newsmax Columnist Complains About Lack of Respect for President, Forgets Who His Employer Is
Topic: Newsmax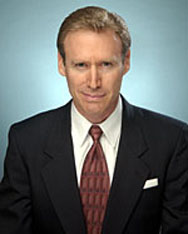 James Hirsen complains in his Aug. 21 Newsmax column: "One of the unfortunate byproducts of the irrational treatment of President Donald J. Trump by the politically entrenched establishment class, predisposed mainstream media, and Hollywood radical left is a precipitous decline in the respect customarily surrounding the presidency." Hirsen was referencing how some recipients of the Kennedy Center Honors were refusing to show up to accept the award if President Trump was to show up.
Hirsen, however, seems to have forgotten who publishes his column.
Newsmax has never shown much respect for President Obama. Then-reporter Ronald Kessler repeatedly attacked him during the 2008 presidential campaign, as did other Newsmax writers. After the election, Newsmax had trouble accepting the results, with one Newsmax columnist likening him to Hitler and another calling for a military coup to resolve the "Obama problem" -- among the many ways Newsmax disrespected Obama just in his first year in office, which also included embracing birtherism.
Indeed, to this day some Newsmax writers are still suffering from Obama Derangement Syndrome.
Seems like Hirsen should have started in his own house before attacking others over lack of respect for the president.
Posted by Terry K. at 10:23 PM EDT