CNS' Jones Serves Up More Trump Stenography, Hides Lawyer's Contradictions
Topic: CNSNews.com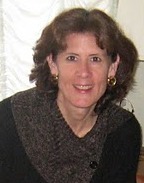 Susan Jones, CNSNews.com's chief Trump stenographer, served up another steaming slice of it in a June 19 article:
Making the rounds of the Sunday talk shows, Jay Sekulow, a member of President Trump's legal team, tried to set the record straight:

"The president is not and has not been under investigation," Sekulow told CBS's "Face the Nation." He said the same thing on several other Sunday shows.

Sekulow, the chief counsel for the American Center for Law and Justice, was responding to Trump's tweet on Friday morning, in which he wrote: "I am being investigated for firing the FBI director, by the man who told me to fire the FBI director. Witch hunt."

"The president issued that tweet on social media because of the report in 'The Washington Post' from five anonymous sources…alleging that the president was under investigation in this purported, expanded probe," Sekulow said.
Jones curiously omits Sekulow's appearance on "Fox News Sunday," where host Chris Wallace called out his convoluted explanations and pointing that Sekulow was still insisting that Trump was not under investigation even after admitting that doesn't know for sure.
Posted by Terry K. at 2:32 PM EDT