CNS Lets Bill Donohue Lie About Catholic Sexual Abuse
Topic: CNSNews.com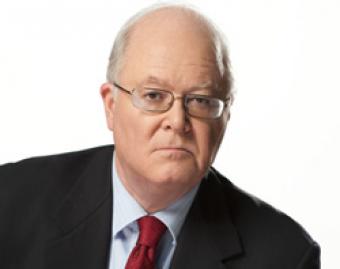 Gage Cohen writes in a June 6 CNSNews.com article:
On Tuesday, the Catholic League for Religious and Civil Rights said in a press release that audits of the Catholic Church have consistently found that nearly 8 in 10 victims of sexual abuse by clergy were male and 85 percent of these male victims were post-pubescent, which is usually age 14-16 but can go as high as age 18.

[...]

In a telephone interview, CNSNews.com asked Dr. Bill Donahue, president of the Catholic League, why this result was not being emphasized by U.S. bishops or the media.

"They've been intimidated by the dominant culture," said Donahue. "They know there's a serious problem there [with homosexual clergy]… it's not good politics."

"There's nothing in social science literature that says you're likely to be a predator, if you're homosexual," said Donohue. "But most have been homosexuals. There's a problem."
In fact, as we've reported, the John Jay College of Criminal Justice report on sexual abuse in the Catholic Church -- commissioned by Catholic lay people, underwritten by bishops and released in 2012 -- found no correlation between homosexuality in the priesthood and increased abuse of boys, and its authors warned against making the connection because homosexual behavior does not necessarily equal homosexual orientation.
Because Cohen sought out no other views or was apparently not even aware of the John Jay report that contradicts Donohue, he effective gave Donohue a platform to lie. Not exactly the way to build credibility at CNS, is it?
UPDATE: Cohen also failed to disclose that his boss, Media Research Center chief Brent Bozell, is on the Catholic League's board of advisers. That failure to disclose a blatant conflict of interest is also not a credibility-enhancer.
Posted by Terry K. at 12:41 AM EDT
Updated: Tuesday, June 20, 2017 9:03 AM EDT