CNS -- Promoter of Sheriff's Nasty Rhetoric -- Posts Sheriff Group's Call To Tone Down Rhetoric
Topic: CNSNews.com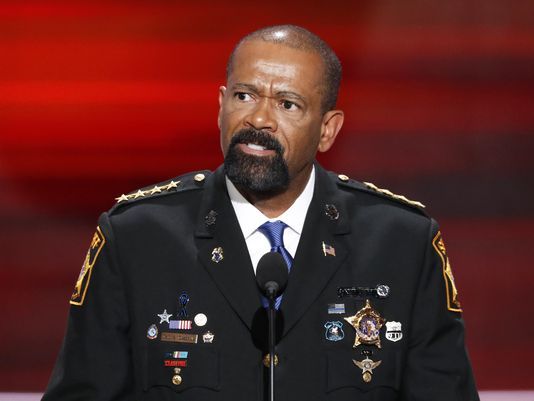 Craig Bannister ramps up the irony in a June 15 CNSNews.com blog post:
"Vitriolic political rhetoric" must stop because it "puts us all in danger," the National Sheriffs' Association (NSA) warned after Wednesday's shooting of Rep. Steve Scalise (R-LA) at an Alexandria, Virginia baseball field where Republicans were practicing for a congressional game.

NSA President Sheriff Greg Champagne offered his prayers for Scalise, who remains in critical condition the day after being shot:

"The National Sheriffs' Association would like to offer our collective prayers to House Majority Whip Steve Scalise and his family, as well as to all of those injured in the unprovoked shooting in Alexandria, VA this morning. We wish all of those victims a speedy and complete recovery."

Champagne called on Americans to end today's hateful rhetoric that can lead to violence – violence that law enforcement officers themselves have been victimized by the effects of "this destructive rhetoric":

"We also call upon everyone to end the vitriolic political rhetoric that has no other purpose than to dehumanize and demonize those with different political views or who belong to a certain group. Law enforcement officers have also been the subject of this destructive rhetoric that puts us all in danger. It is literally tearing our country apart.

"Enough is enough!"
The sheriff's group's call itself is highly ironic because one of the chief purveyors of vitriolic political rhetoric in America today is Wisconsin sheriff David A. Clarke Jr. And it's doubly ironic that Bannister posted it at CNS because CNS -- mostly in the person of managing editor Michael W. Chapman -- loves to post Clarke's hate-filled rants, especially when his anti-Obama screeds served its political agenda. For instance:
Needless to say, Bannister never noted the disconnect between the sheriffs group's rhetoric and the hate coming from one of its own -- or that CNS is a chief purveyor of the "vitriolic political rhetoric" that statement was denouncing.
Posted by Terry K. at 3:39 PM EDT