WND Touts Anonymous Anti-Muslim Blogger
Topic: WorldNetDaily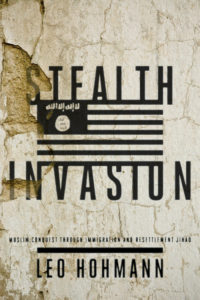 WorldNetDaily editor Joseph Farah once insisted that "we seldom use anonymous sources." Like a lot of things he says, it's not true.
Take this June 15 article by Liam Clancy touting an anonymously written anti-Muslim screed:
In a post that quickly went viral, blogger Loretta the Prole outlined how a flood of Muslim refugees changed the face of her hometown of Utica, New York, forever.

The piece, titled "My Hometown is Gone," was written in response to the recent increase in refugee numbers and was designed to "convey what it is like living in an Islamizing area," according to Loretta.

"I'm from the Utica, N.Y., area. Utica is the city nicknamed by the UN 'the city that loves refugees!' Soon every American city will be a city that loves refugees! Get ready!" the piece begins sarcastically.

"So I would like to tell you what it is like living in an area where the major city is about 25 percent (or more) refugee, mainly Muslim."

The first thing Loretta noticed under increasing Islamization during the Obama era was the conversion of an old Methodist church into a mosque. The next was that Muslim immigrants were increasingly put in local positions of bureaucratic power.

"So let me just summarize: the social worker at the school is Muslim, the administrator who ok's homeschooling is Muslim, the CPS worker is Muslim, the nurse practitioner at the ER is Muslim, the doctor at the ER is Muslim. These are positions of authority that wield a lot of power," Loretta notes.

[...]

Not only do refugees get preferential treatment over American citizens, but they bring disease as well. Loretta cited a WND article relaying the re-emergence of TB in Utica.

"This is why so many Democrats voted for Trump. Americans are getting squeezed out by non-Americans at multiple levels," she believes. The county where Utica is located is historically a Democrat county, but it went for Donald Trump in the 2016 presidential election.

"Americans can see that they are being forced to accommodate non-Americans to their own detriment and expense," Loretta states.
Clancy doesn't explain where, exactly, this anonymously written post "went viral," but we're guessing it didn't go much beyond the pack of online Muslim-haters WND hangs out with.
And curiously, Clancy doesn't even bother to link to the post in question so we can all read it -- perhaps because it demonstrates how much Loretta, who has since moved to North Carolina, hates Muslims. She writes at one point: "The local Walmart is full of headscarves and burkas. I cried when I went into my first Walmart in North Carolina and all I saw were Americans."
That's the level of discourse WND is championing by giving Loretta more prominence.
Posted by Terry K. at 6:31 PM EDT