AIM's Kincaid Puts His Trust In A 9/11 Truther
Topic: Accuracy in Media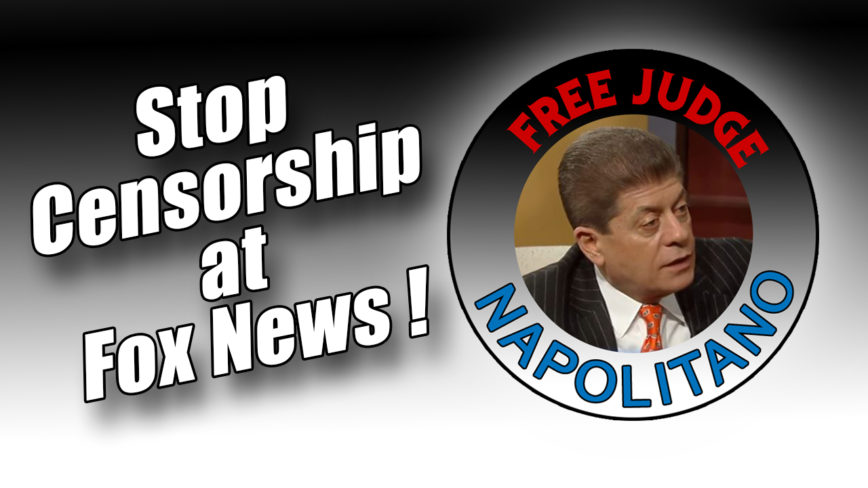 It makes sense that the far-right-fringe Cliff Kincaid would come to the defense of a fellow fringer (and 9/11 truther), "Judge" Andrew Napolitano, over his never-substantiated claim that former President Obama contracted with British intelligence to spy on Donald Trump's campaign.
Kincaid wrote in his March 21 AIM column:
As we note in our special report, "A Watergate-style Threat to the Democratic Process," it is well-known that the British NSA, known as GCHQ or Government Communications Headquarters, collaborates with the NSA. In fact, a declassified document on the NSA's own website confirms NSA/GCHQ "collaboration" dating back decades. Fox News senior judicial analyst and commentator Judge Andrew Napolitano said his sources confirm there was such an arrangement in the matter of the "wiretapping" of Trump and/or his associates.

Fox News immediately threw Napolitano under the bus. "Fox News cannot confirm Judge Napolitano's commentary," Fox News anchor Shepard Smith said on-air. "Fox News knows of no evidence of any kind that the now-President of the United States was surveilled at any time, any way."

The phrase, "knows of no evidence," does not suggest any independent investigation of his information.
Kincaid cites as backup for Napolitano's claim "former CIA operative Larry Johnson," who's best known for teasing a nonexistent Michelle Obama "whitey tape."
In his March 25 column -- following Napolitano's suspension from Fox News over the unproven claim -- Kincaid dismisses the Trump dossier of alleged bad behavior (not proven but also not disproven) as having been "concocted by a former British intelligence agent," which somehow proves Napolitano right. Kincaid then laughably portrays Napolitano as "the modern-day John Peter Zenger," asserts that his never-substantiated claims "looks increasingly relevant every day that passes" and that the whole situation "has been a major black mark for Fox News."
Kincaid also insists that "the Newseum should consider embracing the cause of freeing Judge Napolitano," even though Napolitano is already presumably free to leave Fox News at any time and go elsewhere to ply his substasnce-free conspiratorial wares.
Posted by Terry K. at 9:39 PM EDT