MRC Suggests Nunes Has Goods on Obama Spying on Trump ... Then Admits It Doesn't
Topic: Media Research Center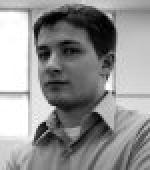 Under the headline "Nets Demand Evidence 123 Times, Scold Nunes for Giving It," the Media Research Center's Mike Ciandella tried to live up to the headline in his March 23 post, but ... doesn't:
When President Trump made his claim that President Obama "wiretapped" Trump Tower during the presidential campaign, the media demanded evidence. Since Trump's initial tweet on March 4, the evening news shows of ABC, CBS and NBC have called on the White House to provide more evidence a grand total of 123 times.

But when House Intelligence Committee Chairman Devin Nunes briefed the President, and the press, revealing that Trump associates' names hadn't been redacted from intelligence reports, the networks changed their tone.

According to Nunes, the Trump associates hadn't been the target of surveillance. However, their conversations were picked up in the process, and then their identities weren't masked as is usually the protocol with American citizens.

Nunes's revelation didn't prove the President's wiretapping claims, but it did change the network news's tone on releasing evidence. Before Nunes, the evening news shows were full of examples of demands for evidence to be made public.
So even Ciandella admits Nunes did not offer evidence to support Trump's claim. But he's trying to change the subject -- and regurgitate the Trump White House's talking points -- by claiming it's really all about how the names of the Trump people who talked with monitored people leaked out.
Ciandella also glosses over thereal reason for the change in tone on the story. He's trying to portray it as because Nunes is also trying to make it about leaked names (and, though also trying to align with the Trump agenda), but as Ciandella also sorta concedes, the networks are actually focusing on how Nunes is briefing Trump onclaimed findings in the Russian contact investigation before even the members of his own committee, which is highly unusual behavior.
Of course, if Trump and Nunes were Democrats, Ciandella and the rest of the MRC would be clamoring for those names and wailing about collusion.
Posted by Terry K. at 12:38 AM EDT