WND's Hohmann Fearmongers About (Small) 'Mega-Mosque' In Michigan
Topic: WorldNetDaily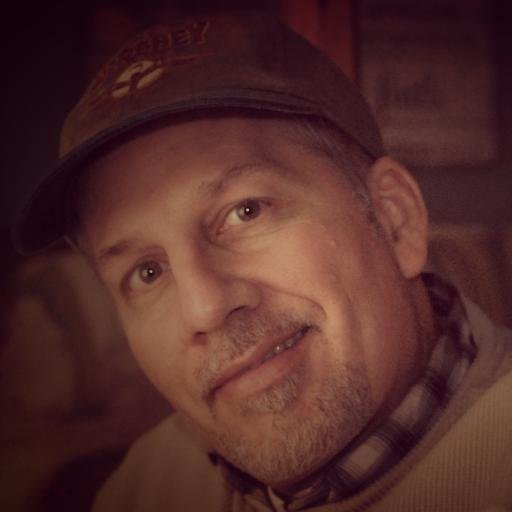 We've noted that WorldNetDaily loves it when Christians make use of religious freedom laws, but absolutely hates it when Muslims make use of the very same laws. Well, it's at it again.
Last August, WND's resident Muslim-hater, Leo Hohmann, touted how the city of sterling Heights, Mich., rejected a planned "mega-mosque" i nthe city. Just how big was this "mega-mosque" to be? Actually, just 21,000 square feet, slightly bigger than an Aldi grocery store.
By further contrast, actual megachurches are much larger. One in Illinois, for instance, spans a whopping 193,000 square feet.
Hohmann went on to express disdain that "the Muslims" who wanted to build it were calling for a federal investigation under the federal Religious Land Use and Institutionalized Persons Act -- which WND has repeatedly praised Christian groups for invoking when their church buildings are denied by local officials.
Hohmann does his usual anti-Muslim fearmongering, claiming that "Most of the Muslims moving into Sterling Heights, Madison Heights, Troy and the surrounding area have been imported by the federal government's refugee resettlement program, which pays Catholic Charities and Lutheran Social Services to settle them in apartments and affordable housing" -- then, unironically, in the very next paragraph complains that the lawsuit over the denial of the mosque "attributes the backlash to simple racism."
In February, when Sterling Heights officials neared an settlement agreement that would allow construction of the mosque, Hohmann went into freakout mode. Under the headline "Mega-mosque being forced on Christian refugee community," Hohmann intoned in a Feb. 20 article using violent imagery (highlighted in bold):
A city of 130,000 people in southeastern Michigan is under the gun of Islamic pressure following its denial of a mega-mosque in a residential neighborhood populated largely by Christian refugees who fled Islamic persecution in Iraq.
Hohmann, as we've detailed, wants you to presume that all Muslims should be presumed terrorists. And, again, that's the same "mega-mosque" the size of a small grocery store.
Hohmann again complains that the Religion Land Use and Institutional Persons Act is" being used to coerce cities into approving mosques, even when the mosque is in a residential neighborhood." He said nothing about the same law being used to "coerce cities' into approving churches.
Hohmann also claimed: "As WND has reported, the Obama administration used this law increasingly against communities denying mosques and less against those denying the construction of churches." But that's not exactly true. Hohmann claimed in h is August article that "The percentage of federal DOJ investigations involving mosques or Islamic schools has risen from 15 percent in the 2000 to August 2010 period to 38 percent during the September 2010 to present period, according to the DOJ," citing a DOJ report on RLUIPA.
Hohmann seems to forget that Christian churches have much less trouble getting built because America is a majority Christian country.
Hohmann goes on to quote Ramsay Dass, president of the American Middle East Christian Congress, as saying, "RELUIPA, the way it is written, you cannot win, and the cities don't have enough funds to hire the lawyers to fight this. It depends on whichever minority has the favored status of the government at any time, you go against that and they're now going to lose, period." We're pretty sure WND will never quote Dass saying this in an article about a Christian church invoking RLUIPA.
On Feb. 22, after Sterling Heights approved the deal, Hohmann ramped up the melodrama in an article headlined "Frightened Christians lose battle over U.S. mega-mosque":
In the end, the Iraqi Christians of Sterling Heights, Michigan, say they felt abandoned and left vulnerable by their government.

It didn't matter that they had escaped genocide in the Middle East.

It didn't matter they had 180 people at the City Council meeting Tuesday to voice their concerns about a large mosque being proposed in the middle of their neighborhood.

It didn't matter, they say, that Donald Trump is their new president or that Jeff Sessions is the new attorney general.

They lost. The Muslims won.

The city on Tuesday night agreed to a settlement with a Muslim group that wants to build a mega-mosque on 15 Mile at Mound Road, in the heart of a residential area filled with Christians who escaped Muslim persecution in Iraq.
Yes, Hohmann is still calling this small building a "mega-mosque." And he's still complaining that RLUIPA "was increasingly used under the Obama administration to bully local governments into accepting controversial mosque projects."
Showing his anti-Muslim bias even more, Hohmann quoted almost exclusively critics of the mosque and the settlement deal. Yet at no point did Hohmann present any evidence that the Muslims who would attend this mosque posed a direct violent threat, or ever directly threatened with violence, anyone in that neighborhood -- he simply assumes that all Muslims are violent.
A reporter who engages in such vicious stereotypes cannot be trusted. Nor can the "news" outlet that publishes him.
Posted by Terry K. at 6:04 PM EST