WND Blames 'Obama Economy' For Capitalism At Work
Topic: WorldNetDaily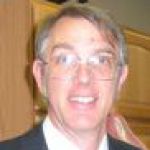 Bob Unruh declares in a Feb. 10 WorldNetDaily article:
The impact of the "Obama economy," those ups and downs attributed to the tax-and-spend policies implemented by the president's administration, is moving further into negative territory with the announcement that dozens of additional retail stores across America are being closed down sooner than planned.

WND had reported only a few days ago on the effective retail apocalypse that was leaving stores closed and, in some places, entire malls shuttered because of the downward spiral of the nation's economy.
But the examples Unruh cites to back this up have nothing to do with Obama. For instance:
Most recently, CNN reported Sears, which owns the Sears chain as well as the Kmart string of stores, said this week it was accelerating the closing of at least 50 locations that are unprofitable.

The closures had been planned over coming months, but the company, which said it expects fourth quarter revenue of $7.3 billion, down from $8.1 billion a year ago, said it was hurrying those closures because of losses.
Inn fact, Sears has been a dying company for years. One analytics firm highlights how shopper preference for Sears has been plummeting over the past decade -- well before Obama took office -- and even its most loyal customers have ceased going there. And the company seems not to care.
Unruh also features analyst Michael Snyder claiming, "In impoverished urban centers all over the nation, it is not uncommon to find entire malls that have now been completely abandoned." That's true, but again, that has nothing to do with the "Obama economy." The conservative Daily Caller points out that "the mall itself is an inefficient system" and that shopping preferences have shifted to other types of retail, as well as the Internet.
Also, malls as a general rule are not built in "impoverished urban centers," as Snyder claims; they're mostly found in prosperous suburban and exurban areas.
Unruh ultimately concedes some of this, admitting that "online shopping, maxed out credit and other factors were creating a shadow for America's retail climate." Again, that's not the "Obama economy" at work; that's capitalism.
Posted by Terry K. at 10:30 AM EST