WND Columnist Repeats False Internet Rumor About Cargo Ships
Topic: WorldNetDaily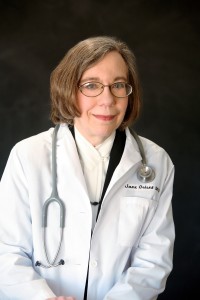 It appears that vaccines and other medical issues aren't the only thing Jane Orient will peddle misinformation about.
Orient -- head of the right-wing Association of American Physicians and Surgeons -- writes in a Jan. 17 WorldNetDailiy column:
The economy, despite Obama's State of the Union celebration, is as dead as the logs in Ollie's fireplace. One map shows that there are no cargo ships crossing any of the earth's oceans. They are all stuck in port.
That would be alarming if it was true. It's not, of course.
The mythbusters at Snopes detail that the claim originated from some previously unknown website known for publishing false stores, which ignored the fact that tracking system from which it drew its map covers only certain coastal areas, not the middle of the ocean. Other tracking systems show numerous cargo ships in the Atlantic.
Remember, WND editor Joseph Farah is weirdly proud of the fact that WND publishes misinformation, so Orient is simply being a good WND columnist.
Posted by Terry K. at 8:49 AM EST