Confused Bozell Is Unhappy Trump Voters Got Criticized
Topic: Media Research Center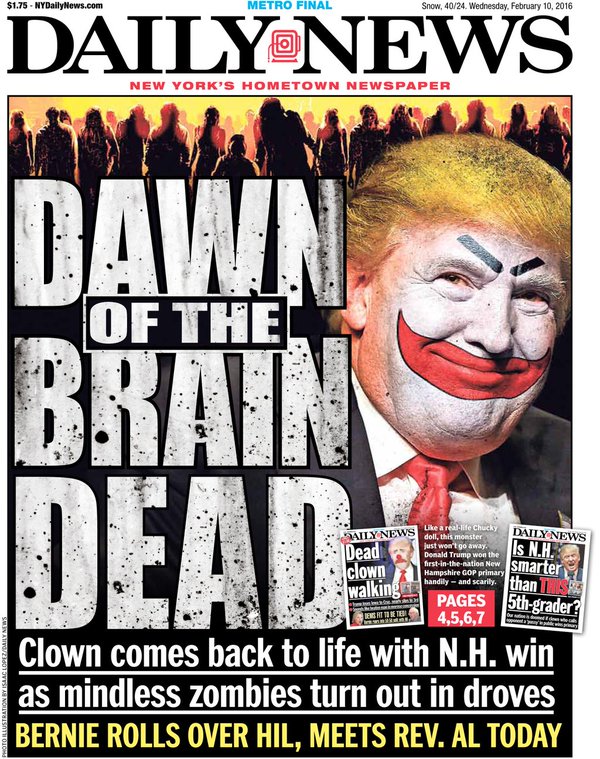 Media Reseatch Center chief Brent Bozell hates Donald Trump. So why is he mad that Trump's voters got mocked?
In a Feb. 10 appearance on Fox Business (where he gets to continue to appear in part because of how he has sucked up to them so well), Bozell complained about a New York Daily News cover after the New Hampshire primary depicting Trump as a column and calling his voters "mindless zombies." But Bozell has somehow decided that the cover was calling all Republican voters "mindless zombies" despite the context being clear, ranting that this was "character assassination."
Bozell then went further, insisting that "These left-wingers are always pontificating about right-wing haters" but "there's no conservative type of newspaper that does this sort of thing and is this hate-filled toward liberals."
Apparently Bozell has never heard of the New York Post.
Posted by Terry K. at 5:43 PM EST