Another Dubious WND Doc Peddles Misinformation About Obamacare
Topic: WorldNetDaily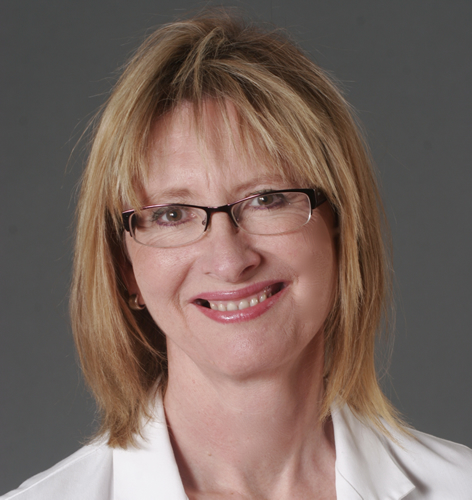 Lee Hieb -- a former official with the fringe-right Association of American Physicians and Surgeons who has issues with the facts -- claims to "recap the Obamacare reality" in her Feb. 5 WorldNetDaily column:
To the surprise of no thinking person, over the last year costs have skyrocketed. Government spending on Medicare has increased more in 2015 than in the first seven years of President Obama's terms of office. People who previously had coverage have seen their insurance costs go up two and three and in some places fourfold – while accepting higher deductibles. How could it be otherwise when the government is creating a playing field of insecurity and over-regulation? Medicines have become vastly more expensive. Forteo – a bone-promoting injectable that prevents many expensive osteoporotic fractures – in 2011 cost $700/ month if paying cash. Now it is $2,700/month and for Medicare patients $700/month – so basically it is priced out of the reach of patients in need. My old-time thyroid medicine cash price has gone from $10/month to $90/month as have other drugs that have been cheap for decades. Even the veterinarians are feeling it. My local vet decried the price of sedation for animals rising from $8 a vial to over $40.
Let's break this down and see where Hieb gets it wrong this time:
-- The average health care rate increase for mid-size and large companies in 2015 was actually the lowest rate increase since 1996. And the average race increase under Obamacare did not skyrocket.
-- The 2015 numbers for Medicare are not out, but the main reason spending is increasing is because more baby boomers are retiring. But increases in per capita Medicare spending have been much lower between 2010 and 2014 than they were between 2000 and 2010.
-- The main reason "medicines have become vastly more expensive" is because drug companies are increasing their prices arbitrarily, not because of Obamacare. Martin Shkreli, anyone? And Forteo was considered overpriced compared with its benefits as early as 2006, so that concern predates the existence of Obamacare.
-- And we're pretty sure Obamacare isn't responsible for increases in veterinary drugs.
Hieb goes on to blame Obamacare for a number of hospital closings in the past few years, but the answer is more complicated than that. One leading cause is cuts to reimbursement rates to hospitals that treat medicare patients, which began in the 2013 budget sequester and have been upheld in later budget deals between Obama and the Congress, most recently in the deal reached last November.
Also, part of the Obamacare plan was that states would expand Medicare eligibility, but several states -- most of which are controlled by Republicans -- have refused to do that, meaning that hospitals mostly aren't reimbursed for treatment of uninsured patients who might be covered had all states expanded Medicare.
In a follow-up column the next day, Hieb purported to offer "what to do about" all this, but she mostly whined that "Obamacare exists because we have at least one generation of Americans, if not more, who do not understand 'entitlement'" and cheered that "More doctors will continue to opt out of the system and practice for cash." The latter, of course, does nothing for people who can't afford treatment -- the reason Obamacare was created.
Posted by Terry K. at 12:31 AM EST