WND's Cashill Sides With More Of The Worst People
Topic: WorldNetDaily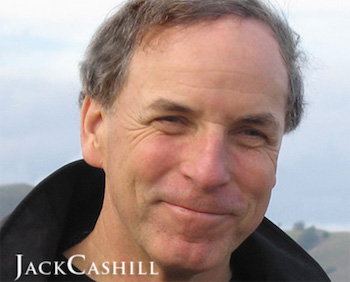 WorldNetDaily columnist Jack Cashill remains determined to stay on the wrong side of history by choosing to defend, um, certain people.
In his May 26 column, Cashill complained that attorney Benjamin Crump "cleverly framed George Zimmerman in the 2012 Florida death of Trayvon Martin" -- never mind that nobody has ever disputed that Zimmerman killed Martin. Cashill went on to rant that "Crump flagrantly corrupted the most racially charged trial since O.J. Simpson's," repeating the uncorroborated claim from charlatan filmmaker Joel Gilbert that a witness on behalf of Martin was an imposter. He then complained that Gilbert's film got no tractiion in right-wing media:
Having no vested interest in the success of Gilbert's film, I persuaded Gilbert that I could make a more objective case to the media, especially in Florida, than he could. So I tried.

I should have recorded the conversations. They would have dashed any hope anyone might have that the mainstream media can be reformed. The fear I encountered, often covered by hostility, was palpable.

I wish I could say the higher-level conservative media filled the void, but I cannot. From what I can tell, they are just as frightened as Big Media, maybe more so.

So the story of the greatest judicial fraud of the last half-century remains unknown to the vast majority of the American people. And if the president knows, as Crump might say, he ain't tellin'.
Cashill is lying about having "no vested interest in the success of Gilbert's film" -- he said himself he served as a consultant on the film and he heavily promoted it upon its release, as well as having written a book lionizing Zimmerman as a martyr and martin as a scary black thug in training, a narrative Gilbert's film reinforces. He's also delusional if he thought he could "make a more objective case" about the film; Gilbert's sleazy reputation precedes him, and there's no real way to overcome that, and Cashill would have to stay in serious denial of that in order to attempt to make that case. Not to mention Cashill's own reputation as a conspiracy-mongerer, making it even less likely anyone would consider anything he says as "objective."
In his June 2 column, Cashill took the side of a creepy cult leader:
"Some injustices are so heinous, so horrific, so grievous they can't be buried no matter how hard people try," said President Joe Biden in Tulsa on Tuesday.

Biden knows something about burying injustice. On April 19, 1993, he was serving on the Senate Judiciary Committee when a Democrat-controlled, FBI-led tank assault on the Mount Carmel religious community outside of Waco, Texas, left 74 people dead, more than half of them racial minorities.

As chairman of the Judiciary Committee, Biden had the responsibility to redress the injustice that took place at Waco. He passed on that responsibility.

Of the 74 killed that day, six were Hispanic. Six were of Asian descent. And 27 were black. The victims ranged in age from 6 to 61. And no, this is not something I read on the internet. I found a verifiable list of the dead, broken out by age and ethnicity, and counted them.

[...]

Truth be told, Waco represented the single greatest federally orchestrated one-day slaughter of racial minorities on American soil since Wounded Knee in 1890, and there, at least, the Indians fought back, killing more than 30 American cavalry.
Cashill gives only a single, end-of-column mention of the person who led that group, David Koresh, who was a cult leader whom people who grew up in the compound said he molested them as children -- and to whom his followers, regardless of ethnicity, were so in thrall they apparently didn't have the common sense to flee a burning building.
Posted by Terry K. at 1:01 AM EDT