WND's Cashill Keeps Being On The Wrong Side of History
Topic: WorldNetDaily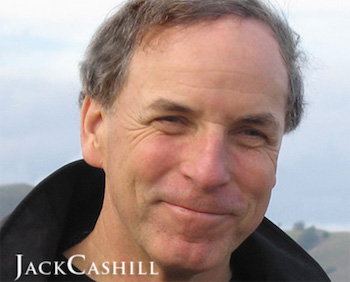 Aside from his obsessive hatred of Barack Obama, WorldNetDaily columnist Jack Cashill has an uncanny knack for choosing the wrong people to defend and work with, be they George Zimmerman or Joel Gilbert. He's still picking 'em.
Last year, Cashill tried to do some image rehab for right-wing Republican Rep. Steve King, insisting that any racially charged remark he was accused of making was taken out of context . Despite the fact that even the Iowa Repuiblicans who had put him in office in the first place finally tired of him and chose a different candidate in the 2020 Republican primary, Cashill still won't give up on him. In his March 3 column, Cashill attacked Liz Cheney -- and played the victimization card on King -- by complaining ther her criticism of King makes her part of the "Cancel Culture Caucus" in the GOP:
The popular, outspoken King – a self-identified Christian conservative constitutionalist – won his congressional race in 2016 with more than 60% of the vote, the seventh out of eight races in which he topped the 60% mark.

In 2016, Liz Cheney, a recent transplant to Wyoming, won an open seat to represent her new state in Congress. After winning again in 2018, the former vice president's daughter was named chair of the House Republican Conference, the third-most powerful position.

King also won in 2018, but this time he was running against not only his Democratic opponent, but also the GOP's emerging CCC.

One stratagem of cancel culture was to make criticism of George Soros off limits. As a result of King's attack on Soros, in 2018 Democrats in Iowa began running ads saying that King was an anti-Semite.

Given that King had a 100% record with Israel, this charge would have had little impact had not the GOP CCC weighed in on the side of the Democrats.

[...]

To save his committee assignments, King commissioned a Lexis-Nexis data search that showed the use of the phrases "White Supremacist" or "White Nationalist" in Big Media was virtually non-existent until November of 2016, not coincidentally the month Trump was elected.

King argues, in fact, that the spike in usage correlates perfectly with a George Soros-led "Resistance" conference that was being held in Washington in November 2016 and favorably covered by the media.

In 2020 the CCC supported King's primary opponent, an off-the-shelf Republicans whose mission was to not make waves, and ousted the principled King.
Cashill had another set of alleged victims to dubiously defend in his April 28 column: George Tanios and Julian Khater, the two Capitol rioters charged with assaulting police officer Brian Sicknick:
Khater, 32, and Tanios, 39, restauranteurs and long-time friends, made the trek from Pennsylvania and West Virginia respectively to Washington, D.C., on Jan. 6 to register their discontent with the election process.

The Department of Justice believes their motives were more sinister. An affidavit for a search warrant claims the two "were working in concert and had a plan to use the toxic spray against law enforcement."

The two men were arrested on March 14 and charged with several crimes including four counts related to possession and use of a "deadly or dangerous weapon."

That alleged weapon was a can of chemical spray. Police use such sprays themselves because, however irritating, they are not deadly or dangerous.

[...]

If true, this was obviously an act unworthy of a Trump supporter. That said, a Portland cop catches more abuse on the average weeknight. The average Portland cop abuser, however, is usually back out on streets by the next night's riot, not locked in solitary confinement in a D.C. prison.

Incredibly, Khater and Tanios are among "the dozens" of protesters currently being held in D.C. jails while the Justice Department slow walks their cases through the courts. The pair faces up to 20 years in prison.

The case against the two men lost its emotional punch last week when the D.C. chief medical examiner announced that chemical irritant exposure played no role in the death of Capitol Police Officer Brian Sicknick.
Cashill, like his WND bretheren, is ignoring the fact that the medical examiner also said that "all that transpired" at the Capitol riot "played a role in his condition." That can be interpreted as meaning that while no single incident from the riot directly caused Sicknick's death, the riot did contribute. That presumabing includes getting sprayed in the face with bear spray, which -- deadly or not -- still counts as assault of a police officer. Still, Cashill went on to rant:
In truth, no one knows what happened on Jan. 6 any more than one knows what happened on Nov. 3, including the judge. Although he acknowledged Tanios did not use the spray and had no criminal record, he ordered him to jail nonetheless.

The prosecution is relying almost exclusively on videotape to make their case against Khater, Tanios and the other protesters, and they are not willing to share much of it with the defense attorneys.

The media strategy to date has been to shame elected Republicans into silence on this transparent injustice. Unfortunately, the strategy seems to be working.
Actually, there is plenty of videotape of Jan. 6, so we have a good idea of what happened -- and, thus, can identify Tanios and Khater as two people who assaulted a police officer.And the utter lack of credible evidence that anything untoward happened in the Nov. 3 election tells us that we know what happened there too, even if Cashill doesn't want to accept reality.
Of course, spinning conspiracies is Cashill's business. He still has yet to apologize for all the ones he has proven to be wrong about.
Posted by Terry K. at 6:16 PM EDT