WND Columnist Misleads About Masks
Topic: WorldNetDaily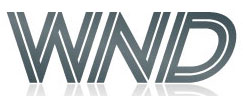 It's been a while since we checked in on how WorldNetDaily columnists are misleading about coronavirus. Our focus this time is on a Dec. 1 column by Barry Shaw, who begiins but writing:
Around the world there is a manic mask mandate on steroids. But do masks stop the spread of COVID-19?

The answer depends on who you ask. That's science for you. It's precociously contrarian at a time you want definitive answers.

If you had followed the American experts, from the Centers for Disease Control to Dr. Anthony Fauci, you would have seen a 180-degree swing in statements about masks. And yet, despite the bold certainty of both that masks prevent the spread of COVID-19, there are studies that cast doubt on that certainty.

A Danish mask study, a 4,800-person randomized trial that took place in the spring and early summer, found little statistical difference in infection rates between a group that wore masks and a group that didn't.

Ultimately, 42 of 2,393 people (1.8%) in the mask group and 53 of 2,470 (2.1%) in the no-mask group became infected.
Actually, the study authors have said the study's results "should not be used to conclude that a recommendation for everyone to wear masks in the community would not be effective in reducing SARS-CoV-2 infections, because the trial did not test the role of masks in source control of SARS-CoV-2 infection," and an accompanying editorial pointed out that the study "does not disprove the effectiveness of widespread mask wearing."
Dr. Christine Laine, editor-in-chief of the Annals of Internal Medicine, said masks "are not a magic bullet."

"There are people who say, 'I'm fine, I'm wearing a mask.' They need to realize they are not invulnerable to infection," she said.
But Laine also pointed out that the Danish study was inconclusive. From there, Shaw moved onto another favorite right-wing narrative:
Sweden is a country that defied both mask-wearing and lockdowns.

Anders Tegnell, chief epidemiologist for the Swedish public health authority, has relied heavily on the public adopting a strategy of herd immunity to allow them to build up antibodies. Although admitting that the use of masks could be considered when visiting busy and confined places, he has been against mass mask mandates.

"The evidence is weak," he told Science magazine. "Countries that have masks are not doing the best right now. It is very dangerous to try to believe that masks are a silver bullet."

Swedish authorities actively discouraged people from wearing face masks which, they said, would spread panic, are often worn the wrong way and can provide a false sense of safety.

In Sweden, they took active steps to prevent fear from influencing their open society to the extent that individuals, particularly medical professionals, were punished for wearing a mask.
And what's been happening in Sweden lately? Coronavirus cases have hit record levels, prompting folks to rethink the whole discouraging-masks thing.
Shaw then descended into the usual right-wing anti-Fauci and pro-hydroxychloroquine rants:
Fauci, the National Institute of Allergy and Infectious Diseases director, said about Remdesivir on April 29: "Remdesivir has a clear-cut significant positive effect in diminishing time to recovery for patients with COVID-19. This will be the standard of care. A drug that can block this virus."

We can trust science, can't we? Well, apparently we can't.

A month later, Dr. Peter Breggin released a report titled "Fauci's Remdesivir: Inadequate to Treat COVID-19 and Potentially Lethal." His opening statement read, "We have found that Remdesivir is a failed antiviral drug that will probably do more harm than good for many coronavirus patients."

As Dr. Vladimir Zelenko, a New York state physician who has treated thousands of COVID-19 patients, told me in August: "For early stage COVID-19 patients Hydroxychloroquine is much safer than Remdesivir. Remdesivir causes dangerous cardiovascular problems such as atrial fibrillation (6%), hypotension (8%), and cardiac arrest (1%). Remdesivir also causes hepatic toxicity (23%), kidney damage (19%), and serious lung damage (10%) such as ARDS."

So whose science are we supposed to follow? Certainly not that of Dr. Fauci.
Breggin's article on remdesivir was published on his own website in May and has apparently never been peer-reviewed. Actual scientists doing actual research, meanwhile, have found some benefits for remdesivir in treating coronavirus. Zelenko, of course, is the doctor whose unverified claims about hydroxychloroquine WND has previously promoted.
Shaw concluded by scaremongering about a coronavirus vaccine: "Are there long-term side effects? Nobody knows."
Posted by Terry K. at 1:02 PM EST