WND's Medical Misinformer Asked To Testify Before Congress
Topic: WorldNetDaily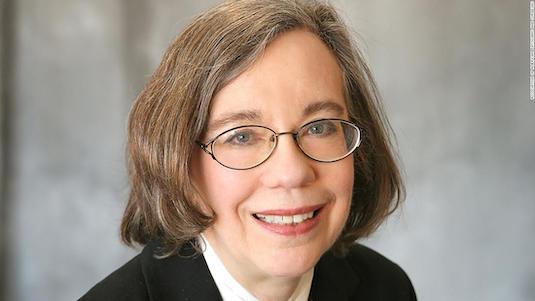 Jane Orient -- the head of the fringe-right Association of American Physicians and Surgeons and longtime medical misinformer -- was invited to testify before the Republican-controlled Senate Homeland Security Committee on Tuesday. To remind us of why this was a bad idea, we need only look to Orient's Nov. 17 WorldNetDaily column, in which she fearmongers about coronavirus vaccines in development:
How safe will you be if you get the Moderna "95% effective" vaccine?

Pfizer and Moderna have announced impressive-sounding effectiveness figures for their revolutionary vaccines. These mRNA vaccines, instead of injecting a weakened virus, use a genetically engineered messenger RNA that turns your own cells into vaccine factories. You make viral spike proteins, then your immune system makes antibodies to this foreign protein. The idea is that the antibodies will attach to the virus so it can't enter your cells. Or that your killer T-cells will recognize the spikey virus and destroy it.

Ingenious – but novel and minimally tested.

[...]

Things we don't know:

Will my vaccine protect you? There is no evidence that the vaccine prevents infection or transmission. If it just reduces or eliminates symptoms, the vaccinated person is more likely to be out interacting with people instead of being home in bed.
Will there be late or rare side effects? We won't know until months or years after millions of doses have been given.
How will it affect fertility, or the health of offspring? It is too soon to say. Remember that genetically modified foreign genetic material is being incorporated into your cells. Should old people and men get it first?
Might antibody-dependent enhancement of disease be a problem? This is always a concern in vaccine development and is unpredictable.
How long will protection last? Is it more or less robust than natural immunity? Again, it is too early to say.
Orient then attached a graphic claiming to show that "COVID-19 (striped circle in the foreground) is relatively insignificant in the history of plagues. The only one in which vaccination played a significant role was smallpox." Actually, the graphic is a very old one -- dating from as early as March -- listing only 4,700 deaths from COVID-19; the updated version (which Orient didn't use, since it blows up per argument) accurately depicts the current death count of 1.46 million, making it much more significant than Orient wants you to believe.
Needless to say, Orient has a long history of pushing coronavirus misinformation, including embrace of shady, bogus studies that purport to claim that hydroxychloroqine works as a treatment for coronavirus. Also, despite her protestations to the contrary, she is very much an anti-vaxxer.
So, yeah, pretty much what you'd expect to happen in the waning days of the Trump administraiton.
Posted by Terry K. at 12:17 AM EST