AIM Joins The ConWeb's Dershowitz Defense Game
Topic: Accuracy in Media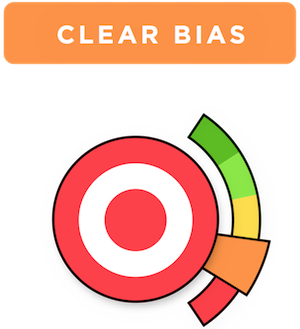 The Media Research Center and Newsmax weren't the only ConWeb outlets playing defense for Trump-loving lawyer Alan Dershowitz. Accuracy in Media made its own attempt in the genre with a Jan. 20 post by Spencer Irvine that continues AIM's newfound obsession with obscure media outlet NowThis News:
Alan Dershowitz, who taught law classes at Harvard University, has defended O.J. Simpson, Jeffery Epstein and Harvey Weinstein. NowThis News's coverage pointed out that Dershowitz represented terrible people, such as Weinstein and Epstein. The website also said that Weinstein is currently facing charges of sexual misconduct and other sex crimes, while Epstein was a convicted sex offender.

NowThis News also wrote that Starr, who was the independent counsel during the Clinton impeachment investigation, also represented Epstein in legal proceedings. But the website failed to acknowledge that lawyers defend the innocent and guilty alike, as the criminal justice system operates on the premise that a person is innocent until proven guilty. It was not a crime for Dershowitz or Starr to defend people that lacked character and morals.
Irvine continued:
The website also accused Bondi, the former Florida Attorney General, of giving Trump a pass. It said that she was the attorney general "who dropped an investigation into Trump's fraudulent university scam after receiving campaign contributions (a $25,000 donation) from the Trump Foundation." NowThis News did not provide a source for that allegation, which is ironic because this was an article about legal proceedings and lawyers.
Irvine is playing dumb here: The story about the Trump Foundation's donation to a group supporting Bondi's campaign appeared in numerous places, including the New York Times. It's a well enough known story that NowThis didn't really need to source it. And Irvine certainly isn't going to mention that the Trump Foundation paid a fine to the IRS over the donation, since the foundation's tax status forbade it from making political donations. Nor will he tell you that the appearance of a quid pro quo is unmistakable.
Suggesting that an accurate story isn't accurate would seem to run counter to AIM's name and mission.
Posted by Terry K. at 9:45 PM EST
Updated: Monday, February 17, 2020 9:48 PM EST