MRC's Right-Wing Propagandists Upset Right-Wing Propaganda Is Pointed Out
Topic: Media Research Center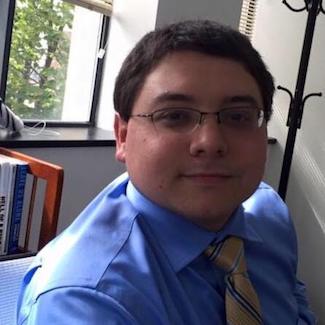 The Media Research Center's Nicholas Fondacaro began a Feb. 2 post this way:
In exercising projection, CNN's so-called "Reliable Sources" sought to decry President Trump's "imperial presidency" on Sunday by emphasizing how there was no such thing as "right-wing media" vs. "liberal-media," but, in fact, it was a "propaganda apparatus" vs. a "media apparatus."
So weird that Fondacaro sounded so much like a projecting right-wing propagandist appalled that his propaganda was being pointed out for what it was. And his right-wing propaganda continued as he sneeringly called "Reliable Sources" host Brian Stelter a "media janitor":
Meanwhile, back here, in reality, the Department of Justice inspector general found that FBI investigators in the Russia probe had lied to the FISA court to get warrants to spy on Trump campaign aide. And, as a recent Media Research Center study found, the evening network newscasts were stacking the deck against the President's legal team.
Fondacaro is referring to this "study," which like all so-called MRC studies stacks the deck against the media outlets it criticizes by cherry-picking the coverage using an exceedingly narrow methodology to make its targets' coverage look as biased as possible, then refusing to make its data public so the rest of us can judge its accuracy.
Meanwhile, Fondaaro stayed in propaganda mode, further sneering that CNN guest Sam Donaldson was "irrelevant " and a "washed-up journalist" who offered "cheesy advice for young journalists" that was purportedly "accented by a head turn and a smile."
By the way, Fondacaro never denied that his employer and fellow travelers in the right-wing media offer propaganda; instead, he took the whataboutism route, attacking CNN for having random guest who criticized Trump. For propaganda, it was pretty lame.
Posted by Terry K. at 3:22 PM EST