MRC Complains Its 'Right-Wing Media Machine' Is Called Out, Offers Only Whataboutism In Response
Topic: Media Research Center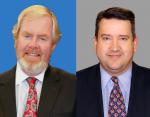 The Media Research Center's Tim Graham and Brent Bozell huff in their Oct. 2 column:
CNN media reporter Oliver Darcy is warning the public about a "right-wing media machine" that has demonstrated "zero willingness to abide by any traditional rules of engagement." That shameless "machine" opposing President Trump's impeachment and removal is, of course, composed of Fox News, talk radio, conservative websites and an "army of trolls" on the internet.

We're all shameless manure spreaders in the eyes of CNN (and its shrinking band of die-hard fans). "The next few months will test the power of this right-wing media machine," Darcy says. "To succeed, it will not only have to suspend reality for its audience, but also feed the millions who watch, listen, and read a counter-narrative to fill actuality's void." Trump's survival depends on this reality-denying machine, Darcy insists: "If Trump sees support on Fox or talk radio erode, it would help shift the tide and give Republicans wiggle room to turn on him."

Darcy, who graduated from college in 2011, is perhaps young enough to have no idea what the left-wing media machine — especially CNN — did to protect and defend Clinton, his lying in court under oath, his lying to the public about his affair with "that woman, Miss Lewinsky" and his attempts to instruct others to lie on his behalf. At a recent panel discussion in New York, Darcy's colleague Brian Stelter yelled that Clinton "was crushed by the media," just "destroyed by the press corps!"

Wolf Blitzer should really take these youngsters out to lunch and tell them how CNN fiercely smeared Clinton's opponents and denounced itself for having reported anything about Clinton's scandalous behavior.
At no point do Graham and Bozell actually address what Darcy said, let alone rebut the claim of a "right-wing media machine" or admit he's a major part of it. Indeed, their MRC has been engaging in machine tactics by aggressively defending Trump in the face of an impeachment inquiry, even embracing conspiracy theories in the process. It's also so eager to make money off defending Trump that it's boldly proclaiming that the facts don't matter.
Instead, they play whataboutism, cherry-picking anecdotes about what the claim the media allegedly did in 1998 during President Clinton's impeachment. One typically lame retort: "Clinton wasn't indecent; the media were. In the Trump era, CNN insists this president is a morally unfit tyrant and the media are the heroic enforcers of fact, oozing integrity in every article and interview."
Graham and Bozell then unironically write: "It's easy to portray your opponent as operating a nefarious 'media machine.' It's easy to say your opponent is 'weaponizing' information or specializes in 'disinformation.'" Instead, that statement leads to a rant that "nobody should put up with the leftist media's duplicity."
But Bozell and Graham never explain why anyone should have to put up with theirs.
Posted by Terry K. at 10:08 AM EDT