More Fake News: WND Misleads About Obama's Executive Orders
Topic: WorldNetDaily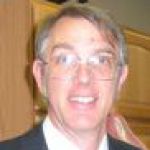 Bob Unruh rants in a Dec. 20 WorldNetDaily article:
Barack Obama, who once threatened, "I've got a pen and I've got a phone" to impose executive orders, is telling his soon-to-be successor Donald Trump that he really shouldn't be using executive orders that much.

In fact, in an interview with NPR, he went on and on about it.

[...]

Fox News described Obama, who repeatedly has turned to the executive pen to impose major changes across America, such as a rule requiring that building owners allow men to use women's restrooms when they say they are women, and more, as "pen-happy."
What Unruh curiously fails to do: tell readers exactly how many executive orders Obama has issued and how that stacks up with previous presidents, despite ambiguously stating far down in his article that "statistics reveal that Obama has not issued significantly more executive orders that other recent presidents."
Turns out that's false. As of December 20, Obama has issued 266 executive orders. By contrast, George W. Bush issued 291 executive orders. If Obama's numbers stay steady, Obama will have issued the fewest executive orders of any president who served two full terms since the 19th century and slowest pace of executive order issuance since William McKinley.
The only concrete number Unruh bothers to serve up is an irrelevant claim that "Over the years, Republican presidents have issued 7,122 executive orders, and Democrat presidents 8,337." But that number is skewed by the fact that one president, Franklin Roosevelt, issued 3,721 executive orders durng his presidency, which spanned a little thing called World War II.
(If we wanted to play the same game WND is by selectively counting votes for Hillary Clinton to paper over the fact she got more votes than Donald Trump did, we could point out that if you don't count FDR, Democratic presidents issued only 4,616 executive orders, far less than Republicans.)
In other words, the entire premise of Unruh's article lacks a foothold in reality. But what else do you expect from a top fake-news provider?
Posted by Terry K. at 12:20 AM EST