Slantie Award Namesake Returns to WND To Say More Odd Things
Topic: WorldNetDaily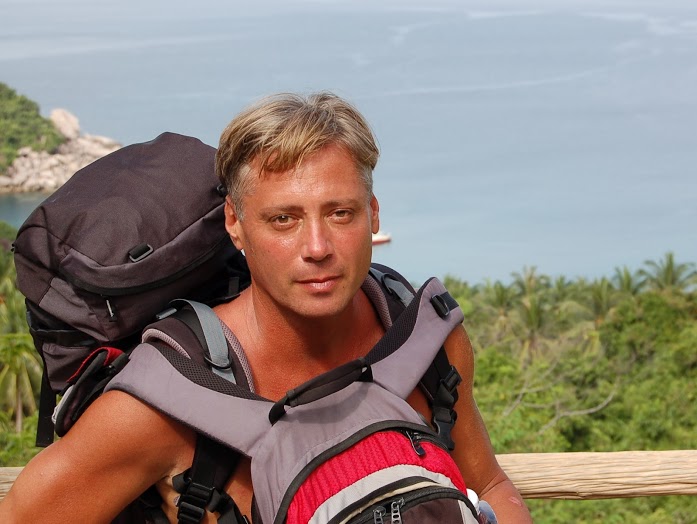 It was just last week that we unveiled our annual Slantie Awards, which includes the LoBaido Award for whacked-out commentary. And guess who has suddenly resurfaced at WorldNetDaily? The man himself.
Yes, Anthony LoBaido -- the adventurer of sorts who once trained with white pro-apartheid mercenaries in South Africa -- is back. (We last wrote about him in 2014, when he was making odd musings about the Oakland Raiders.) He's such an oddball fringey guy that the only claim of subtstance in his WND bio is that he "has published 373 articles on WND from 53 countries around the world." That's it, apparently; hanging out with violent racist mercenaries didn't make the resume cut.
Which explains why he's back at WND with a Jan. 15 column, headlined "Trump and the Coming Gaming Boom." Newver mind, of course, that the gambling industry has been booming just fine without Donald Trump as president.
Turns out LoBaido is mostly talking about online gambling, largely illegal in the U.S. He goes on to pump up Trump's role as a "casino mogul":
Casino speculation is rife in the Silver State. What does the future hold for the casino and gambling world in 2017 and beyond? Questions abound. For example, what really went on behind the scenes when the U.S. gaming bills dating back to 2006 made online casinos illegal virtually overnight? Who pulled the strings, and what are the chances of the strings becoming untangled when the U.S. president-elect is a casino mogul himself?

[...]

Looking around the United States, we see California has its casinos – some related in a direct or tangential way to Native American Indians. Nevada has Reno and Las Vegas, cities that are what they are. Missouri – let's say the space between St. Louis and Alton, Illinois – has its niche of riverboat gambling, amongst other places to engage in games of chance. Atlantic City is the Las Vegas of the East Coast. The shadowy area in this grand spectacle is the slice of gambling that's carried out over the Internet.

Remember Trump's Taj Mahal? It's likely that the same man who became synonymous with gaming in the 1980s and 1990s might well see gambling (including online gambling) as being good for the bottom line in various states of the union. He's not likely to be offended by the proposition. Having watched alcohol ravage his brother, Trump himself does not drink. Yet he does not eschew gaming. As such, that's likely to have an influence upon his legislative bent.
LoBaido hasn't been paying attention, has he? Trump is no longer a "casino mogul" -- it's now just a tiny part of his business empire. As far as Atlantic City being "the Las Vegas of the East Coast" goes, LoBaido apparently missed how casinos there have been closing over the past few years ... the most recent being the Trump Taj Mahal, which filed for bankruptcy a whopping four times since its 1990 opening before finally closing for good. All Trump-linked casinos in Atlantic City have now closed.
Meanwhile, online gambling is already legal in New Jersey, where Atlantic City is located. But Trump's nominee for attorney general, Jeff Sessions, says he wants to review the U.S. Justice Department ruling that made online gambling in New Jersey (as well as Nevada and Delaware) possible, which he opposed at the time.
LoBaido's column is shockingly ignorant, even by WND standards. And that's saying something, considering that WND is apparenly the only place left that will publish him.
Posted by Terry K. at 7:55 PM EST