WND Columnist Censors California Gov's Explanation of Right-To-Try Veto
Topic: WorldNetDaily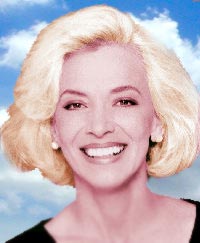 Barbara Simpson rants in her Oct. 18 WorldNetDaily column:
California Gov. Jerry Brown is giving thinking people in his state whiplash with his position on the "Right to Die" and "Right to Try" bills.

On the one hand, he signed the "End of Life Option Act," allowing supposedly terminally ill people to legally kill themselves using doctor-prescribed drugs.

Then, within days, Brown vetoed the "Right to Try" bill, which would have allowed terminally ill people to have access to experimental drugs or devices not yet approved by the FDA but which might aid their condition.

Brown's signature makes it impossible for patients to have a last-ditch chance to try treatment that may affect their survival – and have the opportunity to make that decision for themselves.
But terminally ill people do, in fact, have "a last-ditch chance to try treatment that may affect their survival" -- and that's why Brown vetoed the bill.
Brown said that "Patients with life threatening conditions should be able to try experimental drugs, and the United States Food and Drug Administration's compassionate use program allows this to happen. ... Before authorizing an alternative state pathway, we should give this federal expedited process a chance to work."
Simpson chose to censor Brown explanation from her column, presumably so it wouldn't interfere with the bashing of Brown she devotes her column to unleashing.
Posted by Terry K. at 8:54 AM EDT