CNS Writer Promotes Her Old Scientology-Touting Article
Topic: CNSNews.com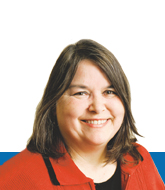 An Oct. 22 CNSNews.com article by Barbara Hollingsworth raises the issue of overprescription of antidepressants. She cites mainstream, peer-reviewed sources to do it. It's a legitimate issue.
But we noted that at the end of her article, Hollingsworth provided a "related" link to a CNS article she wrote a year ago promoting retired Army psychologist Bart Billings' claim that there is "a direct correlation" between the increased use of psychiatric medications to treat PTSD and the high rate of military suicides.
In that article, Hollingsworth tried to boost Billings' credibility by noting that "Billings was the recipient of the 2014 Human Rights Award by the Citizens Commission on Human Rights (CCHR), which has produced a documentary, 'The Hidden Agenda,' on the use of use of psychiatric drugs in the military." She didn't report that the Citizens Commission on Human Rights was created by the Church of Scientology with the goal of attacking the field of psychiatry and is not a "human rights" organization at all.
Hollingsworth's Oct. 22 article, while using legitimate sources, do raise the issue, combined with her earlier Scientology-touting item, of what her agenda is and why she's using her CNS platform to try and discredit antidepressants. Her CNS superiors should discuss with her whether this is an agenda they want to be pursuing.
Posted by Terry K. at 5:00 PM EDT