WND And AAPS-Affiliated Doc Can't Stop Fearmongering About Vaccines
Topic: WorldNetDaily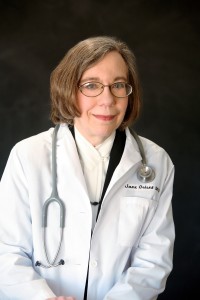 If there's anything that doctors affiliated with the right-wing Association of American Physicians and Surgeons love to do, its fearmonger about vaccines. Turns out WorldNetDaily loves to do that too, and it also loves giving AAPS-affiliated doctors a platform for their fearmongering.
Following the Sept. 16 Republican presidential debate, in which Donald Trump fearmongered about an "epidemic" of autism he suggested was caused by vaccines and Ben Carson asserted that children are receiving "too many" vaccines, WND was thrilled. GOP candidates agree on vaccines!" enthused the headline of a WND article following the debate, declaring that "three of the candidates agreed that American doctors have become too vaccine-happy."
AAPS executive director Jane Orient used her Sept. 27 WND column to defend Trump's fearmongering about vaccines:
The American Academy of Pediatrics, or AAP, was quick to accuse candidates of making "false statements." But AAP's consistent advocacy for all "recommended" vaccines notwithstanding, the following statements are true:

Safety testing is limited, especially for long-term effects and for combinations of vaccines.
Donald Trump's idea of lower doses spread over time is not just that of a layman. Some experienced pediatricians have thought so, too.
Trump said we were having an epidemic of autism. So did James Perrin, M.D., president elect of AAP, in 2012. Neither AAP nor anybody else knows why. It is an extremely serious problem.
Actually, Trump -- and, thus, Orient -- are pushing a load of bunk. The Washington Post reported that the vaccine schedule for children is "carefully vetted," adding, "When they are given in combinations, or "bunched" at the same time, it's only after they are carefully tested in 'concomitant use' studies to make sure the vaccines don't interfere with each other or cause harm."
Further, Orient is lying when she claims that nobody knows why there is an autism "epidemic." It may just be that there is an increase of autism diagnosis instead of an increase of the number of people who have it, given that autism spectrum disorder is a fairly recent development.
But Orient won't listen to things like science; she insists that "A multi-billion dollar industry benefits from vaccine mandates – and has enormous influence over groups like AAP."
Orient then ranted:
Children are affected by many non-vaccine preventable conditions, some fatal, such as enterovirus D68, which swept through the nation in 2014. It caused hundreds of hospitalizations and at least 12 deaths, compared with one death from measles. Trump might want to look into the possible consequences of dispersing inadequately screened immigrant children.
In fact, as we've noted, the Centers for Disease Control have found no evidence of a link between illegal immigrants and enterovirus outbreaks in the U.S.
Actual evidence doesn't sway WND on such things; Jerome Corsi was declaring last October that "The EV-D68 epidemic occurred only after the surge this year of unaccompanied alien children illegally crossing the border from Latin America" and that "but government data show the virus was rare in the U.S. before this year."
In that article, Orient assertd that "Latin American children likely have some immunity and may not be sick, while still contagious," and that "Some serious work needs to be done to get to the bottom of this." That may be true, but don't expect to see any "serious work" from Orient and the APPS -- for from WND, for that matter -- if those filthy illegal immigrants can't be blamed for it in the end.
Posted by Terry K. at 5:16 PM EDT