WND's Farber Baselessly Smears Obama As 'Just Like Stalin'
Topic: WorldNetDaily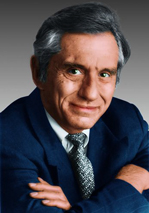 Barry Farber rants in a Jan. 28 WorldNetDaily column, under the headline "Obama's purge of generals: just like Stalin's":
Give a sentient American a pen and a legal-size pad and ask him to take his time and list Obama's 10 worst mistakes. Obamacare would be there. So would misuse of the IRS. Then stimuli that didn't stimulate, green dollars plunging down green energy rat-holes, the many-sided catastrophes of Benghazi, the caving in to Iran on sanctions in a craven manner unbefitting a superpower, and possibly even bowing to the king of Saudi Arabia. Then there's the idiotic, narcissistic gifts Obama gave the queen of England.

Absent from most Americans' lists would be the firing of all those loyal, experienced and downright good American generals and the trashing of the American military. Some might hit on the inability of lady Marines to do three pull-ups. Or military abortions, or women in combat. For some reason the massive firing of generals fails to horse-collar America's attention. And Obama's at it full-throttle.

Big mistake. Bad mistake. There's no more effective way to trash a military silently and non-violently than firing the good generals and making the unfired ones afraid to tweet.
And just who are these supposedly "good" generals? Farber doesn't tell us. But the Washington Post does:
Air Force Maj. Gen. Stephen D. Schmidt was unquestionably among the latter in the view of some staff members under his thumb. A profane screamer, he ran through six executive officers and aide-de-camps in a year. He retired this month after an Air Force inquiry concluded that he was "cruel and oppressive" and mistreated subordinates.

More than a dozen people who worked with Brig. Gen. Scott F. "Rock" Donahue, a retired commander with the Army Corps of Engineers, reported him as a verbally abusive taskmaster. One was so desperate to escape from division headquarters in San Francisco that he asked for a transfer to Iraq. An Army investigation cited the general for "exhibiting paranoia" and making officers cry.

Troops who served under Army Brig. Gen. Eugene Mascolo of the Connecticut National Guard, described him as "dictatorial," "unglued" and a master of "profanity-fused outbursts." An Army investigation found widespread evidence of "verbal mistreatment." He received a written reprimand but remains in the National Guard.

[...]

Army Lt. Gen. Patrick J. O'Reilly, the commander of the Missile Defense Agency, retired in January 2013 after a Defense Department inspector-general report found that he bullied subordinates. Numerous people testified that O'Reilly was intelligent, even brilliant, but that he browbeat them with obscenities at high volume. "Management by blowtorch and pliers," one witness told investigators.

[...]

In February 2011, after an investigation, the Army inspector general found that Brig. Gen. Scott Donahue, the former Army Corps of Engineers commander, regularly mistreated his subordinates and that he was to blame for a "tense working environment."
It seems the generals are acting much more Stalin-esque than Obama is. It's frightening that Farber apparently believes this is "good" behavior.
Farber seems to want to join the rest of WND in fomenting a miltary coup against Obama.
Posted by Terry K. at 5:46 PM EST