CNS Obesses Over Gay Man Charged With Child Porn, Buries GOP Staffer Charged With Child Porn
Topic: CNSNews.com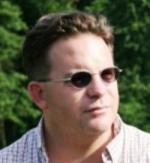 A Jan. 28 CNSNews.com article by Michael Chapman serves up in "graphic and disturbing" nearly 1,300 words about a "gay icon" in San Francisco who pleaded guilty to felony child pornography possession.
By contrast, CNS has provided no original coverage whatsoever of the case of Ryan Loskarn, the chief of staff to Republican Sen. Lamar Alexander, who was charged in December with possession of child pornography. The criminal complaint against Loskarn reported that Loskarn had purchased several videos of child pornography.
Last week, Loskarn committed suicide. This week, Loskarn's survivors posted his suicide note on the Internet.
But to Chapman and CNS, this apparently is not news, even though it's considered a "local story" for CNS' Washington-area offices and could be covered with little effort, while Chapman's story on the "gay icon" case took place in San Francisco and largely cribbed from newspapers there.
All references to Loskarn in CNS' database are wire articles; it's unclear whether CNS deemed his story newsworthy enough to post any of the articles on its front page.
It's also unclear why Chapman and CNS consider a story about a San Francisco man charged with child porn to be more newsworthy than a top aide to a Republican senator charged with child porn. We bet it has something to do with the "gay icon" stuff -- by contrast, tawdry behavior by conservatives must be hidden.
Chapman's obsession got cross-promoted at NewsBusters, where Tim Graham wrote a post headlined "Pedophiles Are Not National News -- When They're Gay Rights Pioneers." He didn't mention that at CNS, pedophiles are not national news when they are conservatives.
Posted by Terry K. at 3:35 PM EST