WND's Farah Puts On His 'Ethnic Cleansing' Blinders Again
Topic: WorldNetDaily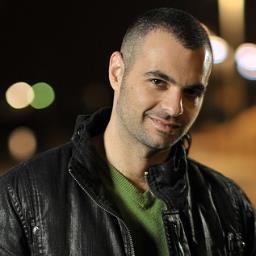 In November, WorldNetDaily editor Joseph Farah blathered on about alleged "ethnic cleansing" in a future Palestinian state, apparently oblivious to the fact that one of his own employees, Aaron Klein, has expressed his support for a far-right Israeli movement that supports ethnic cleansing of non-Jews in Israel.
Farah does it again in his Jan. 17 WND column:
Israeli Prime Minister Benjamin Netanyahu is citing a cold, hard, inconvenient fact I have been pointing out for a number of years – one that has the potential to reframe the entire Israeli-Palestinian debate.

In an hour-long interview with Canada's CTV this week, he explained that the official position of the Arabs on a Palestinian state is that the land must first be "Jew free" through ethnic cleansing that is rejected everywhere else in the world today – an argument first made by me 10 years ago, and I alone have continued to make it repeatedly ever since.

[...]

That's exactly what the Palestinian Authority is demanding – ethnic cleansing of it land so that a future Palestinian state can be Jew-free.
Again, Farah is apparently oblivious to the fact that one of his star reporters, Klein, has admitted that "I personally do agree with some of the sentiments of Rabbi Meir Kahane." One of the "sentiments" of Kahane, expressed through his Kach movement in Israel (and carried on through its successor, Kahane Chai), is the expulsion of all Arabs from Israel.
Does Farah stand in solidarity with Klein and his expression of support for a movement that supports ethnic cleansing? It's a simple question that requires only a simple answer -- but it's one that Farah doesn't seem to want to talk about.
Posted by Terry K. at 12:31 AM EST