CNS Just Can't Stop Doing Its Afghan Body Count, Ignoring Iraq Troop Deaths Under Bush
Topic: CNSNews.com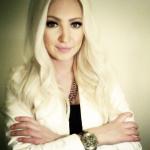 CNSNews.com, it appears, will not stop doing Afghanistan body counts in order to attack President Obama.
Ali Meyer writes in a Jan. 9 CNS article:
Seventy-four percent of the U.S. military personnel who have given their lives serving in the Afghan War died after Feb. 17, 2009, when President Barack Obama announced his first increase in the number of U.S. troops deployed in Afghanistan, according to CNSNews.com's database of U.S. casualties in the war.

In the more than twelve years that have passed since U.S. troops first entered Afghanistan with the aim of removing al Qaeda from its sanctuary there, 2,162 U.S. service personnel have given their lives in and around Afghanistan in support of U.S. military activities in that country.
As has been typical of CNS' Afghan body-count obsession, there's no mention of the far higher U.S. troop death toll in Iraq, the vast majority of which occurred under President Bush. Meyer doesn't explain why she's ignoring the Iraq death toll.
Posted by Terry K. at 12:47 PM EST