NewsBusters Promoted Blog Reportedly Created By Fox News Chief
Topic: NewsBusters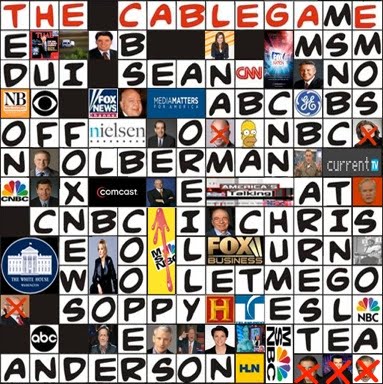 Media Matters details how, according to Gabriel Sherman's new biography of Roger Ailes, the Fox News chief was behind the creation of an anonymous blog called The Cable Game for the purpose of promoting Fox News and trashing its rivals, and tapped Fox contributor Jim Pinkerton to serve as a ghostwriter for it.
NewsBusters took Ailes' bait. A search of NewsBusters' archive shows that it cited the now-defunct blog in four items:
Further, as the archived version of the website shows, NewsBusters was on The Cable Game's blogroll.
Will NewsBusters tell its readers that it publicized a blog secretly created by the head of a cable news channel to trash his competition? Don't count on it.
Posted by Terry K. at 5:16 PM EST
Updated: Tuesday, January 14, 2014 5:20 PM EST