WND's Cashill Now Claims Obama Didn't Go To Kenya To Research Book He Supposedly Didn't Write
Topic: WorldNetDaily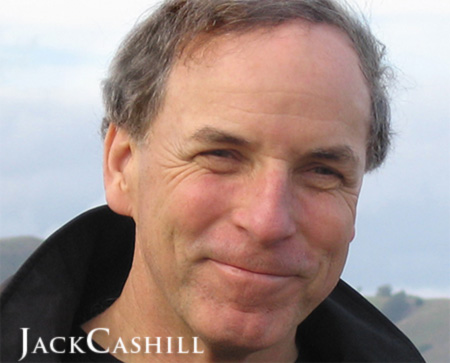 WorldNetDaily's Jack Cashill has been trying (and failing) for years to prove that Barack Obama didn't write his book "Dreams From My Father." He's taking a different tack in his Jan. 8 WND column, this time claiming that Obama didn't go to Kenya to research the book he supposedly didn't write:
Instead of going to Africa, Obama may have contented himself with going to the local library and pillaging the memoirs of longtime Kenya resident Kuki Gallmann.

This is the theory proposed by Shawn Glasco, the tireless researcher I refer to in my book "Deconstructing Obama" as "Mr. Southwest." Obama's evasions about his research trip make Glasco's theory all the more credible.

Glasco was intrigued by the title of Gallmann's 1991 memoir, "I Dreamed of Africa" – later made into a film with Kim Basinger – given the similarity between her title and Obama's.

Glasco was intrigued even more by the many words and phrases in "Dreams" that also appeared in Gallmann's book, "African Nights," which was published in 1994.

These include words like Baobab [a tree], bhang [cannabis], boma [an enclosure], samosa [a fried snack], shamba [a farm field], liana [a vine], tilapia [a fish], kanga [a sheet of fabric] and shuka [decorative sashes].

It is possible that Obama remembered these phrases – and many more – from his two previous short trips to Kenya, but it is not at all likely. More likely is that he swiped them from Gallman.

"Nothing is so tempting for conspiracy theorists as what appears to be a hole in a life," sneers Maraniss.

In leaving this hole so conspicuously unfilled, it falls to us conspiracy theorists to do the job real biographers used to do.
As Peter Millican -- the Oxford scholar whom Cashill and others tried to recruit into substantiating his theory that Bill Ayers wrote Obama's book -- pointed out in eviscerating Cashill's Ayers analysis:
The trouble with these sorts of claims is that they are far too easy to make: take any two substantial memoirs from the same era and you are likely to be able to pick out a fair number of passages that have some similarities. Unless the similarities are really close (and they weren't), just listing them makes no case at all, even if it might be enough to persuade some readers.
At least Cashill admits he's nothing more than a conspiracy theorist, so we can safely ignore him.
Posted by Terry K. at 3:02 PM EST
Updated: Friday, January 10, 2014 3:02 PM EST